Democratic Congressman On Syria: 'It's Really Stupid To Use Military Force Without A Strategy'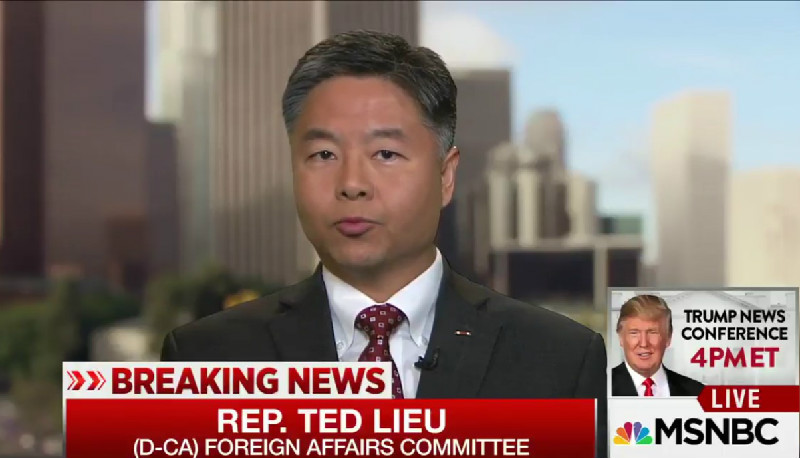 Appearing on MSNBC Wednesday, one of President Donald Trump's loudest critics was at it once again, this time taking issue with both the president's strategy in Syria and his proposals to ban Syrian refugees.
Speaking to MSNBC host Ali Velshi, Rep. Ted Lieu (D-CA) laid into the president over being apparently moved by images of the aftereffects of a chemical attack on the Syrian people that has been blamed on Syrian President Bashar al-Assad.
"If Donald Trump truly cares about the beautiful babies of Syria," Lieu exclaimed. "He wouldn't ban them from entering the United States as refugees."
After pointing out that the US needs to make sure we'll accept refugees seeking "safe haven," Lieu then demanded that Trump come before Congress to ask for authorization to use any further military force in Syria.
"It's really stupid to use military force without a strategy." —Rep. Ted Lieu on @MSNBC pic.twitter.com/4THXngXEgy

— Kyle Griffin (@kylegriffin1) April 12, 2017
Following a bit of a discussion over Americans' weariness with war and the need for Trump to make a legitimate case for military action in Syria, Lieu was asked if there were any instances where he would support the use of force.
"As a veteran I know we have awesome military," the California lawmaker stated. "But it's really stupid to use military force without a strategy."
He added, "I could support the use of force but the president needs to come forth with a strategy."