NAACP Worries Jeff Sessions Is Racist, Breitbart Wants To Convince You He Isn't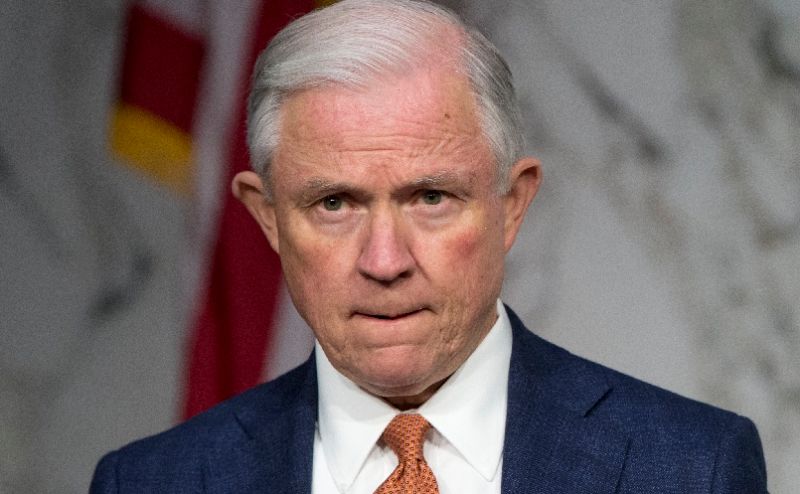 A sit it at Senator Jeff Sessions office is over. Members of the NAACP staged a protest against President-elect Donald Trump's nomination of Sessions for attorney general. The NAACP and a long list of lawyers believe Sessions cannot be trusted to safeguard civil rights. The protesters have been removed and arrested.
Sessions has along history of racially charged statements, jokingly praising the Ku Klux Klan and facing accusations of racial discrimination. Sessions was famously denied a judgeship in the 1980s because Congress decided his previous actions were racially tinged.
"We are asking the senator to withdraw his name for consideration as attorney general or for the President-elect, Donald Trump, to withdraw the nomination," NAACP President Cornell W. Brooks said. "In the midst of rampant voter suppression, this nominee has failed to acknowledge the reality of voter suppression while pretending to believe in the myth of voter fraud."
But Breitbart News, the Donald Trump-supporting site and mouthpiece of the so-called 'alt right' movement, has tried to convince readers that Sessions is not racist at all. Though Breitbart's readers probably don't need convincing about Sessions, Breitbart took the time to defend him anyway.
In a piece published in late December 2016 entitled 'Dissecting Slander', Breitbart attempted to explain Sessions' failure to win appointment to a federal judgeship. Sessions was rejected by Congress because of his campaign against African-American civil rights activists. He once referred to the NAACP and ACLU as 'un-American'.
But over at Breitbart, the whole thing is a conspiracy by the 'mainstream media' and the 'far left'. In the middle of attacking fact checkers, Breitbart argued Sessions was actually helping black Americans by supporting voter suppression in Alabama. Breitbart even managed to bash boogeyman George Soros while defending Sessions.
"While corporate media seems willing to allow a handful of partisans to resuscitate the discredited allegations of the ghosts of Democrats past to once again smear the good name of a decent public servant, those who know Sessions best say they are unwilling to ;stand idly by' and let history repeat itself," the Breitbart article says.
Breitbart News is now actively working as an organ of the incoming Trump administration. Breitbart's attempt to debunk what it calls 'fake news' only highlights the racist sympathies of its former head, Steve Bannon, who is now a senior Trump adviser.