Olbermann: Trump Is A Shitty Businessman Who Could Wreck The Economy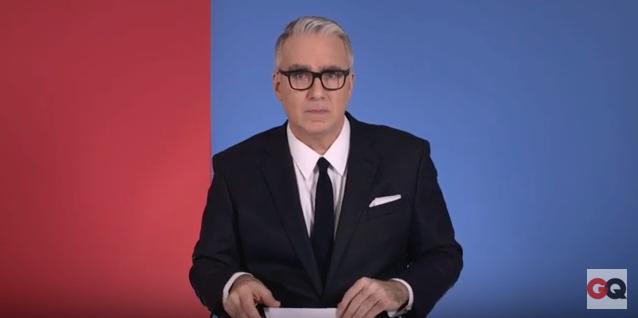 Keith Olbermann's latest YouTube video for 'The Resistance' takes on President-elect Donald Trump's plan to punish companies that move jobs abroad. Trump tweeted that American companies that move jobs overseas should face a 35 percent tax on goods they sell in America.
Olbermann was quick to point out that Trump doesn't have the power to unilaterally impose a 'revenge tax' on US companies. He explained how Trump's proposal would make companies less likely to create new jobs in the US. Olbermann said that normal changes in the economy would cause companies to downsize but that Trump's tax would punish any company that does.
"We have elected a shitty businessman," Olbermann said. "We have elected a guy who doesn't know the first thing about the American economy."
Olbermann analyzed Trump's recent tweets about punishing companies that move overseas and he explained that Trump's famous Carrier deal actually involves giving Carrier $7 million while the company is still shipping jobs to Mexico. Olbermann believes Trump's plan will sink the American economy.
"Think of the job as yet un-created," Olbermann said. "Trump, shitty businessman, is telling companies, domestic and international, that if they open new plants in the US or hire more Americans in their operations already in the US, there's no going back. Those jobs had better be forever."
Olbermann said that companies would have no incentive to create new jobs in America if changing economic conditions would lead to punitive taxes when companies have to undertake routine downsizing. Olbermann also criticized Vice President-elect Mike Pence for suggesting Trump will make economic decisions 'on a day to day basis'.
You can watch below.