Karl Rove Says Donald Trump Can't Win The White House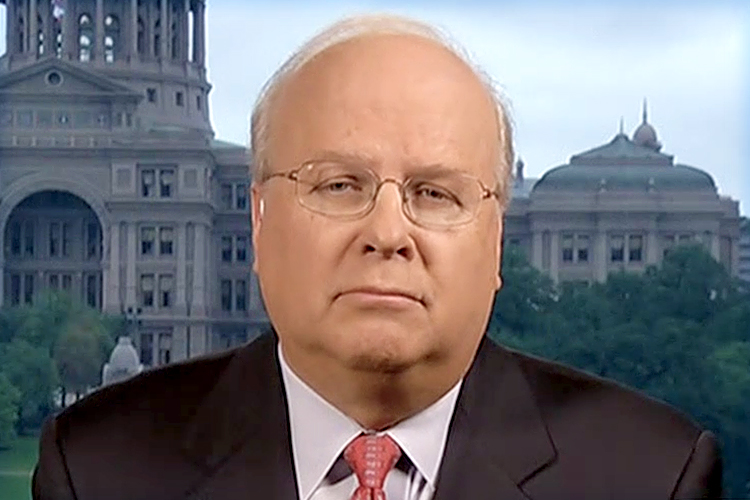 Karl Rove has admitted Donald Trump cannot win the presidential election in November. The former advisor to President George W. Bush told Fox News Sunday that he didn't see a path to victory for the GOP candidate. Rove was a notorious figure during the Bush administration.
"I don't see it happening," Rove said. "If he plays an inside straight, he could get it, but I doubt he's going to be able to play it." Trump is behind by at least 5 points nationally and is struggling in swing states. He enjoys a slim lead in Ohio but is virtually tied with Hillary Clinton in deep red Texas.
"I doubt that in the just over two weeks we've got left, conducting the kind of campaign he's conducting, that he's going to be able to swing one out of every, you know, 10 voters, one out of every 12 voters,one out of every 15 voters and one out of every 6 voters in a state and convert them," Rove said.
Rove suggested Trump would win at least 168 electoral college votes, well below the 270 needed to win the general election. Current projections from CNN and Larry Sabato's crystal ball show Clinton winning more than 300 electoral college votes.
Trump's late announcement of broad sweeping reforms to government, including term limits and banning lobbying by former senior political staffers, has so far failed to make an impact on voters' preferences.