Keith Olbermann Appeals To Trump Voters: You Are Signing The Death Warrant To Your Freedoms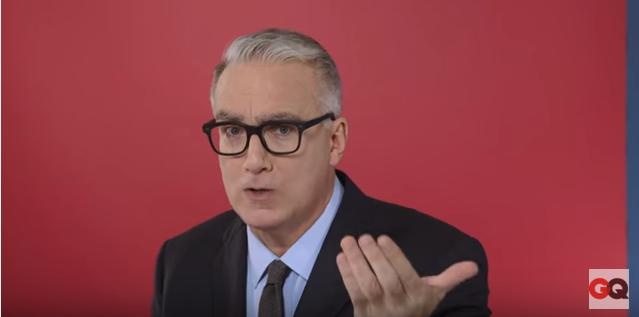 One day before the final presidential debate and just three weeks before the election, Keith Olbermann has made a direct appeal to Donald Trump's voters and anyone considering voting for him. Olbermann has used his YouTube videos for GQ to warn about Trump's dangerous behavior but this is the first time he has spoken to Trump's voters.
Olbermann apologized to potential Trump voters for the disappointments they had faced in life, acknowledging that Trump's base have legitimate grievances. He reminded them that blaming immigrants has a long history and their ancestors probably suffered from it. But Olbermann was more concerned with convincing them that Trump was not the solution to their problems
"What you see as your solution will in fact end with your slavery," Olbermann said. "Because you know this man. You have always known this man." Olbermann said that voting for Trump was a desperate act of insanity because Trump was likely 'violent' and 'crazy' and he never moves on with his problems.
"He is the lying used car salesman across town. He is the contractor who puts a hole in your wall, then vanishes," Olbermann said. "He is the husband or the wife or the girlfriend or the boyfriend who promised you forever and ran off with your heart and your money and your life."
"Trump will give nothing to you but shame and regret and shackles. He will take and he will keep whatever he can get his hands on. It is the story of his life." Olbermann claimed that there may not be an election in four years if Trump is allowed to win. "This will be on your conscience. It will be your fault," Olbermann told voters.
"He has been the dictator in his life and now he intends to become the dictator in your life," Olbermann said. "Elect him and you are signing the death warrant to your own freedoms."
You can watch the video below.