Keith Olbermann: Donald Trump Is Running For Vladimir Putin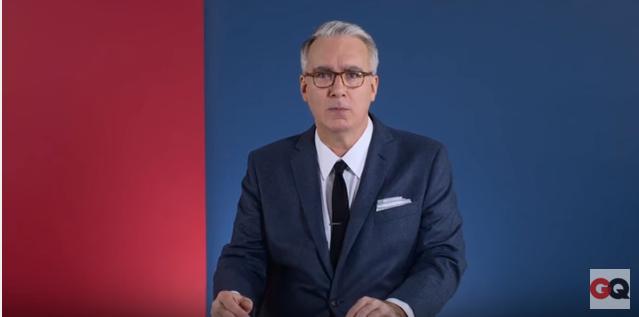 In his latest YouTube video for GQ Keith Olbermann questioned Donald Trump's references to an article from a Russian news site, Sputnik, which is owned by state-owned Russian media. Olbermann asked whether Trump was willingly spreading Russian propaganda if he was just unaware of it.
Olbermann said Trump is 'being played by the Russians like the proverbial two dollar banjo'. "Donald Trump is at worst the spokes model for the Russians in this country, running for their dictator, Vladimir Putin." Olbermann said there was more evidence of this than Trump's praise for Putin and shady connections with the country.
Olbermann explained how Sputnik had misquoted Hillary Clinton adviser Sidney Blumenthal. Sputnik claimed Blumenthal had said the Benghazi attack was preventable. Those words had been written by a journalist, not Blumenthal. Olbermann questioned how this misquote found its way into one of Trump's speeches.
"They go from Podesta's hacked email account to a Russian propaganda site and are then presented to the world as a blockbuster confession from Sidney Blumenthal. A fake blockbuster designed to alter the outcome of our presidential election brought to you by Wikileaks and the propaganda arm of the Russian government."
You can watch the video below.