Rudy Giuliani: Donald Trump Was 'Pretty Darn Shocked' By His Own 'Pussy' Comments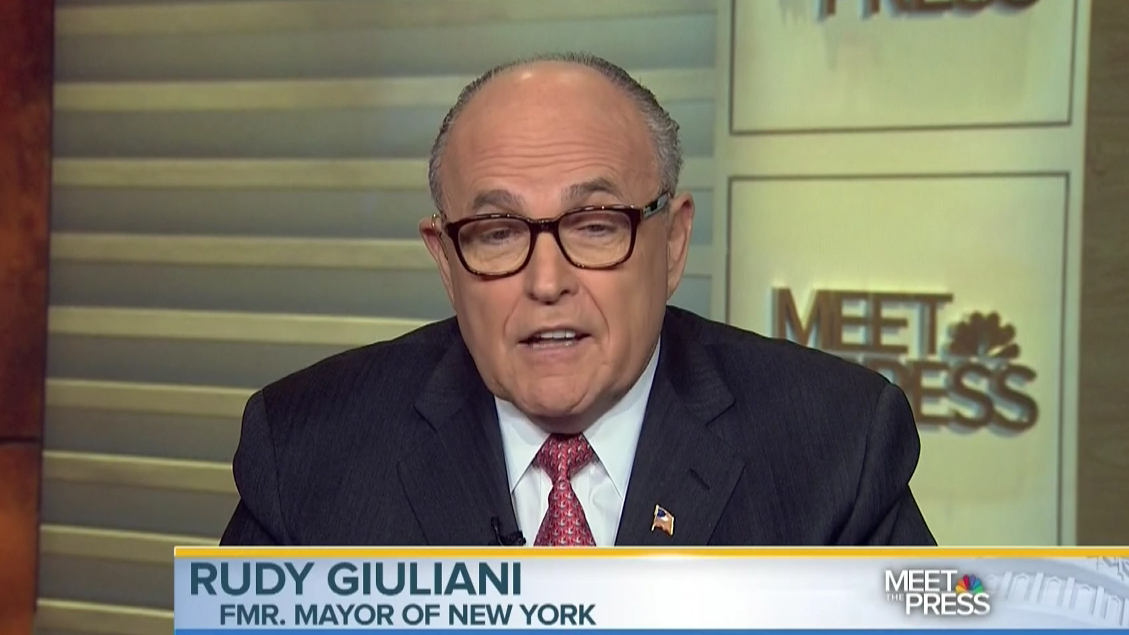 Rudy Giuliani says Donald Trump was shocked when he heard his own comments from 2005. Giuliani was widely expected to appear on the Sunday shows to defend Trump following a difficult 24 hours for the campaign. The former New York mayor has been one of Trump's most reliable surrogates.
Giuliani went on NBC's Meet the Press to discuss the comments that have thrown Trump's campaign into chaos. "I think when he heard them, he was shocked," Giuliani said. "I'm not going to say he didn't remember them but they probably weren't at the top of his mind. And when he was confronted with it, he was pretty darn shocked that he had said such terrible things, and he feels terrible about it."
"He feels terrible for his family and how embarrassing it is for them," Giuliani said. "He feels terrible from his own point of view. But he also realizes he has a responsibility. And I think the last 14 months have driven that into him."
The second presidential debate is tonight in St. Louis, Missouri. Trump has indicated that he may raise Bill Clinton's affairs as part of defending himself from recent criticism. Last night, Trump re-tweeted Juanita Broaddrick, a woman who claimed Clinton raped her.