Keith Olbermann Mocks Trump's Controversies: He Has An Excuse For Everything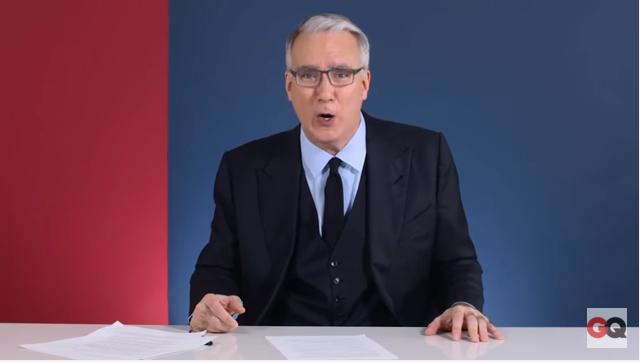 Keith Olbermann's YouTube videos for GQ magazine are rapidly becoming essential watching for anyone worried about Donald Trump and his campaign. Olbermann's detailed and stinging attacks on Trump and his surrogates have emerged as some of the best journalism of the campaign.
Today, Olbermann discussed Trump's 50 worst excuses for the many controversies that have dogged his campaign, from his taxes to the Alt-Right. "We already have excuses from Donald Trump for apparently not paying taxes," Olbermann said. "'That makes me smart' and the amazing quote, 'I know our tax laws better than anyone' and thus 'I am the only one who can fix them.'"
"Nevertheless, we begin day five of our wait for Donald Trump to come up with an excuse for why he accused a woman who is not in a sex tape of being in a sex tape, when he himself was in a Playboy tape, spraying champagne with premature jocularity," Olbermann said.
"Trump has an excuse for everything," Olbermann said. "The top 50 of them? I mean…recently?" Olbermann could barely conceal his glee. He then listed Trump's excuses for everything, including not releasing his tax returns because he was being audited, saying his claim that President Obama founded ISIS was 'sarcastic' and his 3 am tweets.
You can watch the video below.