CNN Unearths Two More Playboy Videos Featuring Donald "Check Out Sex Tape" Trump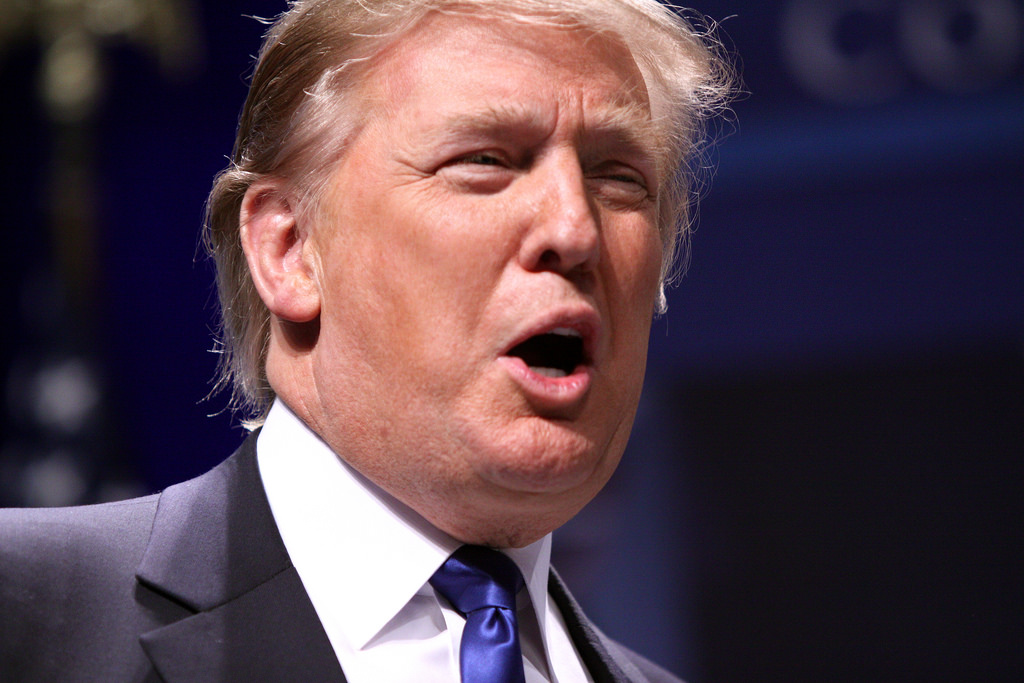 Well, it looks like CNN's poaching of Buzzfeed's KFILE team is already paying dividends for them.
On Wednesday, the group uncovered two more softcore porn videos featuring Republican nominee Donald Trump. This comes a week after Buzzfeed revealed that Trump had appeared in a 2000 Playboy video. None of the scenes showing the GOP standard-bearer involve any sexual situations or nudity. However, all three tapes are filled with nude women participating in simulated sex and naked rubbing and touching.
The revelations that he made multiple appearances in softcore films come after the real estate mogul spent days attacking a former Miss Universe winner who he had previously fat-shamed. He turned that fat-shaming into slut-shaming during and early morning tweetstorm in which he urged his 11+ million followers to "check out" Alicia Machado's "sex tape," calling her "disgusting" because of it.
Of course, there is no sex tape or hardcore porno to speak of when it comes to Machado. But, even if there were, it still wouldn't excuse Trump's behavior towards the beauty queen. Which is the whole point.
Trump's multiple Playboy video appearances speak right to his blatant hypocrisy and misogyny. The hypocrisy part speaks for itself. It is his whole attitude that men should be the only ones who can engage freely in sex without worries of public shaming is straight from the '50s, which is of course where he wants to take the country.
Meanwhile, women who pose nude or are sex performers or who just have more than one sexual partner are immediately disgusting pigs who should be ashamed of themselves. They are only to be used as object by men like Trump. They deserve no respect, and should be treated accordingly.