Keith Olbermann To Trump: You Are Not A Man Of Freedom. You Are Not An American. Get Out!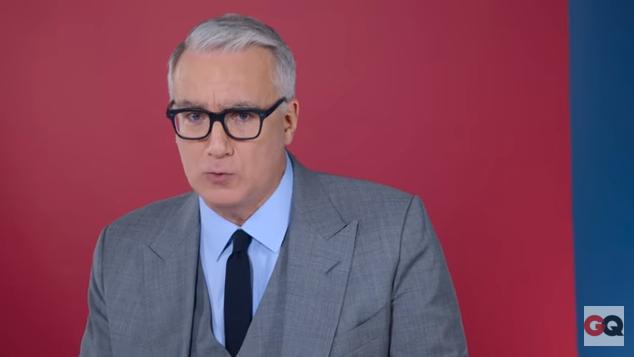 Keith Olbermann pulled no punches today attacking Donald Trump for the GOP candidate's claim that if he loses the election, he might not accept the result. Olbermann said that Trump's claim made him totally unfit for the presidency but that his comment had slipped through the media cracks.
Olbermann discussed the first presidential debate where Trump and Hillary Clinton were asked if they would accept the outcome of the election if they lost. Trump said that he would support Clinton but as Olbermann as at pains to point out, he very quickly took it back.
"Trump told the New York Times he was re-thinking his statement. Re-thinking whether or not to recognize the outcome of the presidential elections next month," Olbermann said. Olbermann said that nobody is permitted to raise that question about the election. "There is only one response permissible to a question about the outcome of the election – acceptance."
Olbermann explained how presidential candidates who lost elections in narrow losses never tried to undermine the result or suggest using force to change the result. Olbermann cited Richard Nixon in 1960, Samuel Tilden in 1876 and even Abraham Lincoln in 1864.
"None of them ever would have dreamed in a dozen lifetimes not to recognize the election before it happened," Olbermann said. "You [Trump] are denying the fundament of democracy, betraying the history of your party, your people, your nation. Trump, you are fomenting revolution."
"You are not a president. You are not a man of freedom. You are not an American," Olbermann said. "Get out! Out of this race, now! Before you damage this democracy still further. Get out of this country, now!"
You can watch the video below.