Fox News' Greg Gutfeld Calls Obama "An Ass" for Criticizing Climate Change Deniers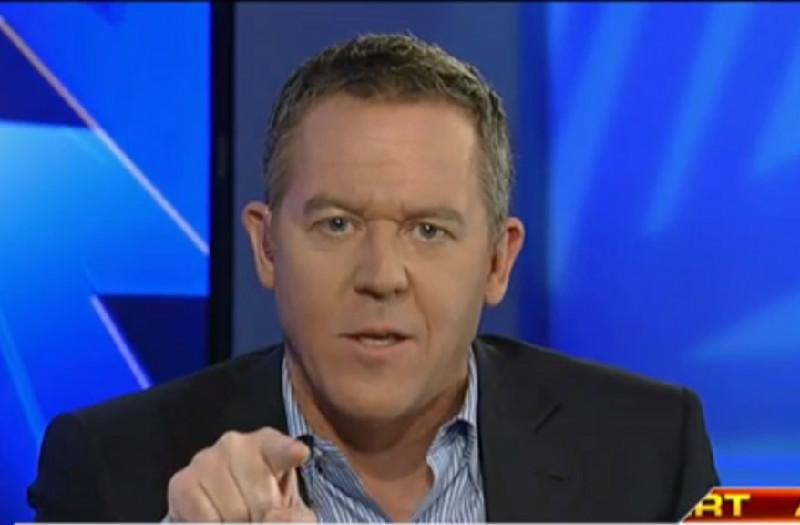 During a panel discussion on the recent South by South Lawn tech festival at the White House, Fox News hosts Eric Bolling and Greg Gutfeld made it their duty to ridicule and slam President Obama for stating climate change is man-made and criticizing Republican lawmakers for standing in the way of progress.
After playing a clip from SXSL, Bolling said that he wasn't a "climate denier," just that he needed more proof that man is causing the Earth to get hotter and that global warming poses enough of a human risk to warrant the spending of trillions of dollars. He then turned it over the Gutfeld, who had some thoughts.
"It's true. It comes from the bottom up because he is an ass. All right, what he just said violates the first rule of science. When you say science is settled, the entire scientific method is based on being proven wrong. Every scientist welcomes a challenge. You have to wonder about a belief system that doesn't want any challenges, that doesn't want any of their theories to be questioned. This — what he is talking about is radical Islam of science. He is actually turning science into a religion. However, on the other side, do not call it a hoax because you play into their beliefs, demand evidence, demand evidence, climate change has existed since the Big Bang."
Yep. The Five co-host called POTUS "an ass," said climate scientists and Obama are suppressing any further study and then called climate science the "radical Islam of science." What a singular wit.
Only on Fox will you get a failed comedian and a daytrader turned conservative pundit turned Trump sycophant tell us all that they know more than scientists do when it comes to climate change. Or just science in general.
Below is video of the exchange, courtesy of Media Matters: