Ignore Chuck Todd's 'Help:' Six Journalists Lester Holt Should Emulate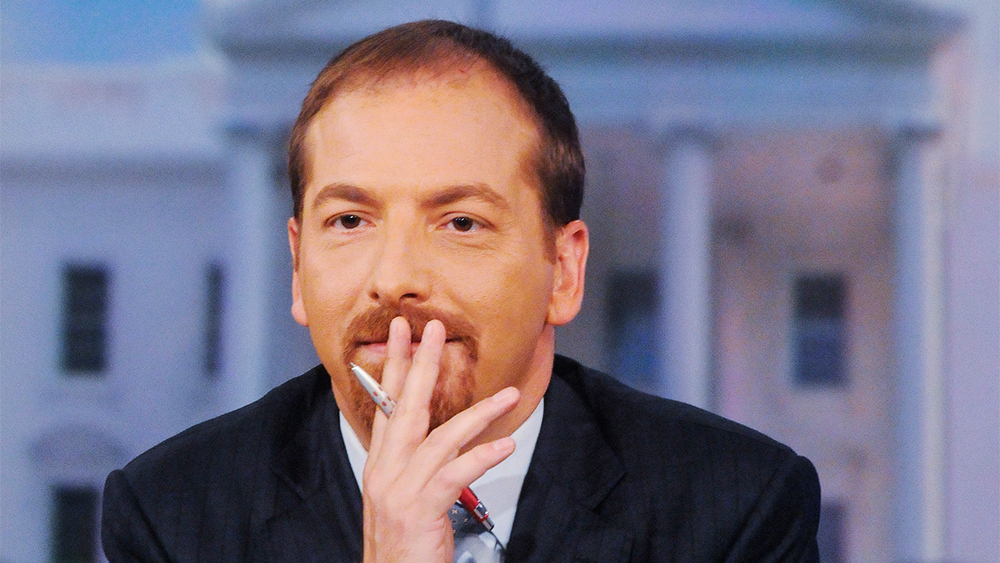 NBC's Lester Holt was a huge part of my formative news years. From the mid-1980s until 2000, Holt was the lead anchor on Chicago's CBS affiliate, a reliable, just-the-facts professional with his finger on the pulse of Windy City issues. Though he's since divested himself of then-signature mustache, the trusted face of local news has taken his brand nationally, where he's steadily risen through the NBC News ranks. In 2015, he replaced the beleaguered Brian Williams as the host of NBC Nightly News. And tonight he will broker the first televised debate between Republican presidential candidate Donald Trump and his opponent, Democrat Hillary Clinton.
Though the seasoned journalist has long earned the public trust, there are two potential variables that leave me with some concern heading into tonight's faceoff. The first is the debate prep "help" that Holt is receiving from Meet the Press moderator Chuck Todd. Though Meet the Press remains a Sunday morning Washington mainstay with high-profile guests and a rotating pundit panel, few are tuning in for Todd's adroit interview skills. The guy has kid gloved Donald Trump in particular almost every step of the way. As Wonkette's C.A. Pinkham wrote in February, "He is spectacularly bad at talking to humans, which is a problem when your entire job is talking to humans."
Holt isn't going to master the fine balance between equity and a quest for the truth by studying Todd. And Trump's team has already taken great umbrage at the suggestion that fact checking should play a role in the debate. There's a whole year and a half of established precedent – Trump running his mouth unchallenged by the media or moderators. As I've written angrily several times already, it's key to his improbable campaign's success.
So Team Trump's unprecedented preconditions and some shaky moderator prep help from Chuckles the Toad leave room for skepticism. However as I've said, Holt has worked long and hard to reach this high-profile point in his career. He seems unlikely to disgrace himself a la NBC colleague Matt Lauer.
Positive examples have been admittedly hard to locate amongst the rubble that is mainstream media in the Trump era, but they do exist. If Lester Holt has followed the work of some of his cable news network colleagues, and endeavors to imitate their enforcement of bullshit-free zones, Americans might just get the quality presidential debate they deserve. Here are six unsung heroes regularly doing good work within a toxic 2016 media climate:
Bottom line: after Matt Lauer's disastrous performance in last month's candidate forum, the bar set for tonight's debate is rather low. Given Lester Holt's history and credentials, he's poised to leap right over it – no matter what kind of coaching he's received. But I hope he enters the studio and faces a live audience empowered by the sporadic, powerful forces of colleagues unafraid to challenge Trump's singular brand of dissemination. The truth is out there.