Democratic Senator Tells Trump "The Blood Will Be On Your Hands" If Hillary's Killed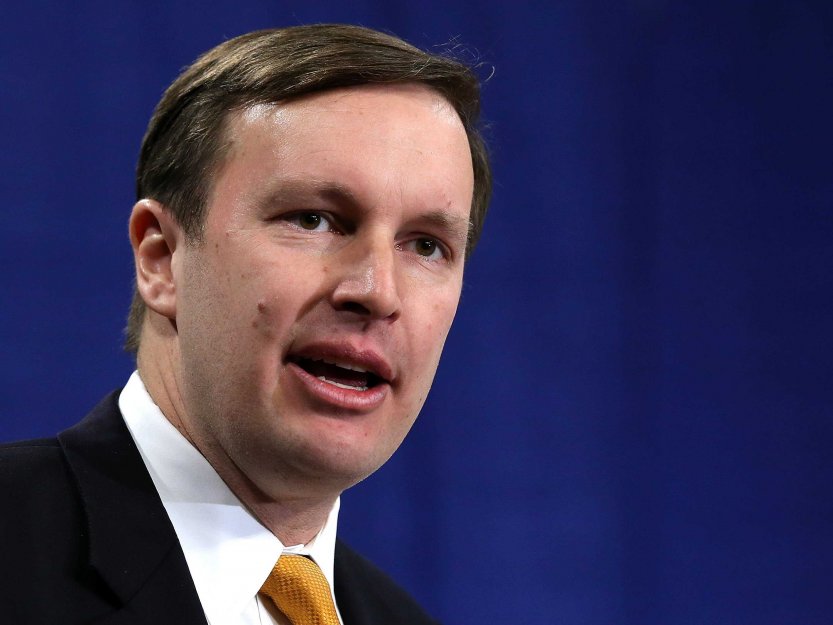 Amid all the sound and fury surrounding Donald Trump's reversal on his long-held birtherism in the past day or so, it almost slipped by unnoticed that Trump once again called for armed violence against his opponent. At a rally Friday night, the GOP nominee said that since Clinton wants to abolish the Second Amendment (she doesn't), agents assigned to guard her should get rid of their guns so we can see what would happen to her.
"She doesn't want guns, take their — let's see what happens to her. Take their guns away, okay? It'll be very dangerous."
Since the media was still very busy dissecting Trump's renouncement of birtherism and his lies that Hillary Clinton's campaign started the birther nonsense in 2008, it got some coverage, but not as much as a normal Friday night on cable news. Clinton campaign manager Robby Mook released a statement expressing disgust and that was seemingly that.
"Donald Trump, the Republican nominee for President, has a pattern of inciting people to violence. Whether this is done to provoke protesters at a rally or casually or even as a joke, it is an unacceptable quality in anyone seeking the job of Commander in Chief. This kind of talk should be out of bounds for a presidential candidate, just like it should be out of bounds for a presidential candidate to peddle a conspiracy theory about the President of the United States for five years. But we've seen again and again that no amount of failed resets can change who Donald Trump is. He is unfit to be President and it is time Republican leaders stand up to denounce this disturbing behavior in their nominee."
On Saturday morning, Sen. Chris Murphy (D-CT) did his best to make sure we don't treat these increasingly common assassination threats by Trump as just another part of the reality TV show that is the Trump campaign.
Hey @realDonaldTrump, if you keep suggesting your supporters kill @HillaryClinton, someone will listen. The blood will be on your hands.

— Chris Murphy (@ChrisMurphyCT) September 17, 2016
The fact is, Trump has done this numerous times. In May, he made a similar statement, calling on Clinton's and other politicians' security details to give up their guns so they can "see how they feel walking around without their guns on their bodyguards." Last month, he made his infamous "Second Amendment people" remark in which he insinuated armed voters could change the Supreme Court by shooting judges or Hillary Clinton herself.
Using a 'blood on your hands' comment is kind of a tired trope, but it is understandable in this case. Essentially, Murphy wants to make sure we don't just treat this as bluster and hyperbole. That we don't have a 'cry wolf' reaction to Trump over his over-the-top and hateful rhetoric. That we continue to take it seriously, especially when he casually tosses out threats like this.
Image via Business Insider