Jimmy Fallon's Donald Trump Interview Last Night Was Even Worse Than Matt Lauer's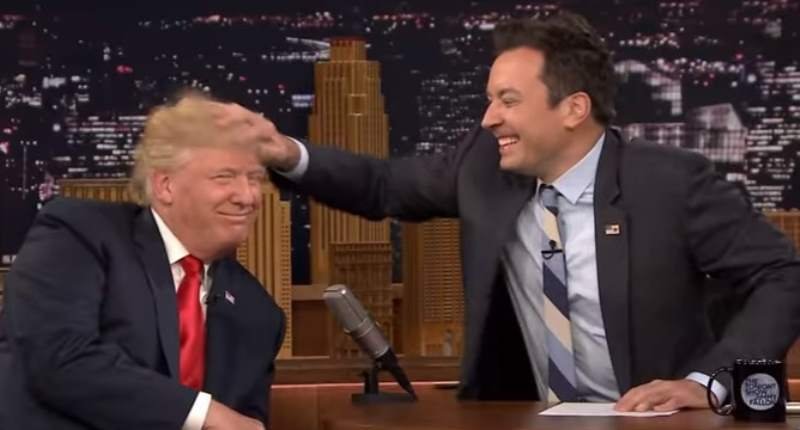 Jimmy Fallon had a unique opportunity last night to ask Donald Trump directly about his controversial statements and policies. Instead, Fallon gave Trump an easy ride, failing to ask any difficult questions and apparently attempting to 'humanize' the Republican candidate.
Fallon asked Trump about his praise for Russian President Vladimir Putin. When Trump backed off his earlier claims that he knew Putin and that Putin admired him, Fallon didn't challenge. "I don't know him. and I know nothing about him, really," Trump said. "I just think if we got along with Russia, that's not a bad thing and getting along with other countries. The Democrats try to say I like him somehow. I don't like him. I don't dislike him. I don't have any feelings one way or the other."
Trump's comments directly contradict several other statements he's made but Fallon had no interest in digging deeper. He later gave Trump a mock presidential interview, again stopping short of any difficult or obvious questions. Trump's children, Ivanka and Donald Jr., cut interviews short recently because of questions about the Trump Foundation. But Fallon didn't touch the subject.
Fallon's fawning approach to Trump has already drawn comparisons to Matt Lauer's poor performance hosting the Commander-in-Chief Forum. Lauer was widely panned for giving Trump an easy time and not challenging him on untrue claims and controversial policies.