Governor Who Said Blacks And Hispanics Are The Enemy Will Seek 'Guidance From God'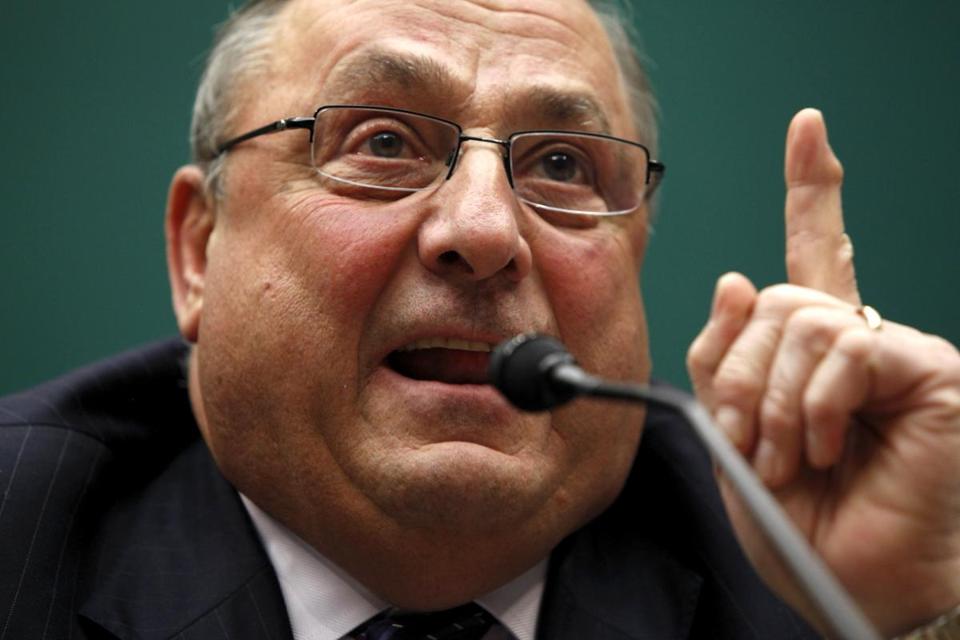 Paul LePage, the governor of Maine who recently left a obscene voicemail challenging a Democratic state representative to a duel, is turning to God in an effort to save his career. LePage has faced calls to resign following a number of offensive and bizarre statements.
LePage issued a statement apologizing for his recent actions. His past apologies have often made matters worse. "To the Maine people, today, I am asking for forgiveness," he said. "Comments I have expressed recently are unacceptable and I apologize sincerely for using such disrespectful language as your Governor."
The LePage family said they would now seek 'spiritual guidance' in overcoming the governor's issues. "The grace and guidance from God can make us stronger in life," LePage's wife said in a statement. LePage apparently considered resigning but thought better of it.
The Democrat he challenged to a duel, State Representative Drew Gattine, believes LePage needs 'professional help'. Gattine was not concerned with an apology from the Republican but suggested that Maine could not afford to continue with LePage in office. Maine's largest newspaper, which endorsed LePage's initial run, expressed similar sentiments.
It is difficult to see how LePage can survive in office. He has attempted to deal with Maine's serious heroin problem by blaming minority groups from outside the state. Earlier this year he said that Maine's drug dealers were mainly Hispanics who made white girls pregnant. Though he later apologized, he doubled down on the racially charged comments by saying African-Americans and Hispanics are 'the enemy' in Maine's drug war and that 'you shoot the enemy'.