Jill Stein Hits Peak Jill Stein, Tweets About 3-Month Anniversary Of Harambe's Death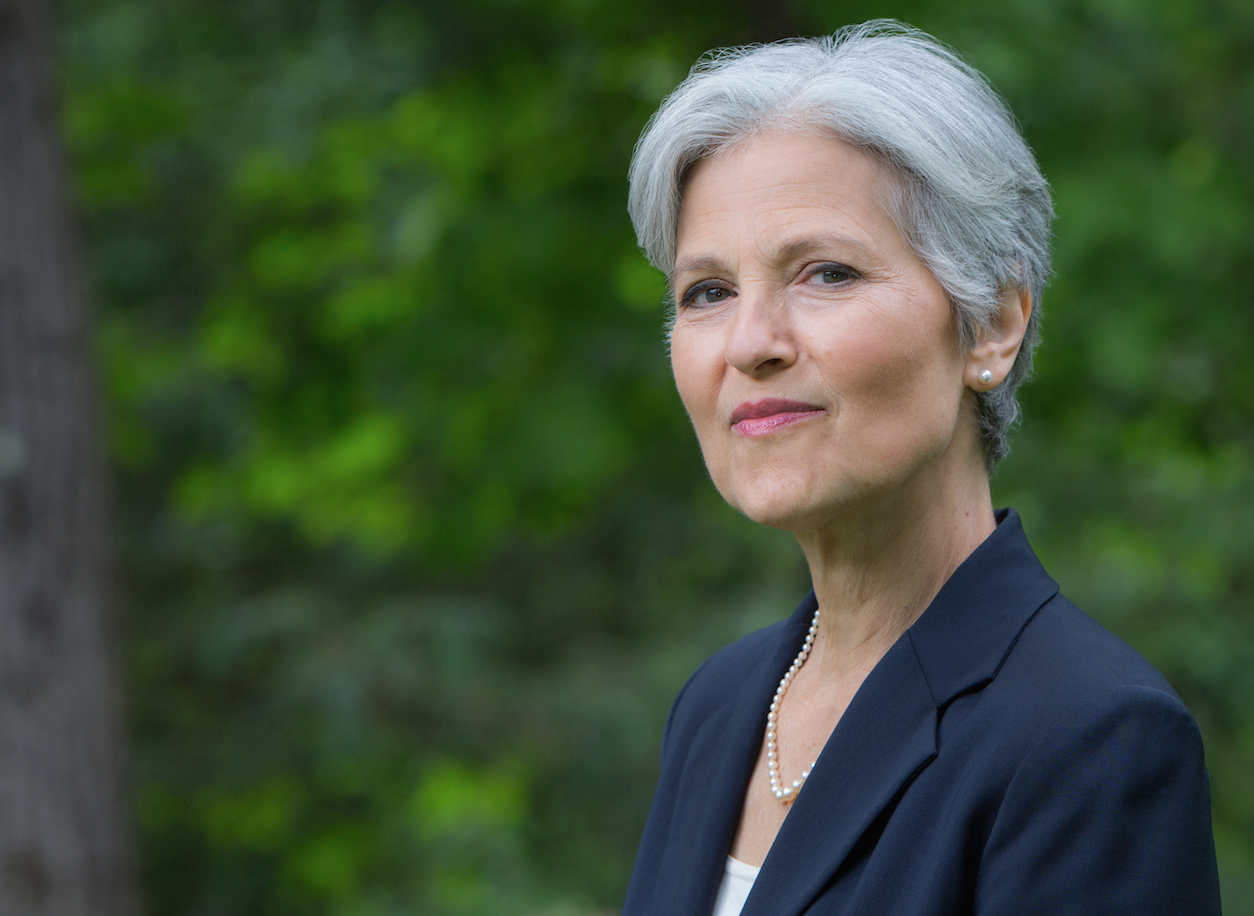 Dr. Jill Stein, the Green Party candidate for president who has tried desperately to attract disappointed Bernie Sanders supporters over to her camp, reached full Jill Stein on Sunday. On the same weekend marking the 53rd anniversary of the March on Washington and the 'I Have A Dream' speech, Stein wanted the internet to know who we really needed to remember.
The killing of Harambe 3 months ago today reminds us to be a voice for the voiceless. https://t.co/wMZpWlLicY pic.twitter.com/8WtlDhRlIy

— Dr. Jill Stein (@DrJillStein) August 28, 2016
Yep. While the Cincinnati Zoo had to recently delete its Twitter account due to all the memes being sent its way over the deceased gorilla and asking people to stop tweeting about his death, Stein wanted to memorialize Harambe three months after his untimely demise. (Seriously, who comments about a 3-month anniversary? Oh, yeah, Jill Stein.)
Of course, Stein is pandering to the pockets of liberals who just haven't been able to let go of the tragedy. Three months after the large primate was shot after a child got into the enclosure, at least 170 petitions related to Harambe are on Change.org. In response to the zoo being forced to close its social media account, Time's Darlena Cunha wrote a piece telling internet 'activists' to get over his death and move on with their lives.
None of this Internet "activism" brings Harambe back. All that hacking Zoo Director Thane Maynard's Twitter account did was take time and resources from one of the good guys. Maynard may have defended the decision to shoot Harambe, but you don't get to be a director of a zoo without years of proven dedication to animals and their well being and their future. Punishment is not the same as justice, and those who confuse the two would do well to examine the motives behind their supposed fury.
Just as one would expect, Stein was roundly mocked on Twitter for the tweet and statement. (Stein is just so bad at Twitter. She really is.) Public Policy Polling trolled her hard, highlighting the fact that a dead gorilla is beating her in the polls.
Harambe has more support for President than you https://t.co/jTSWUpxnKs

— PublicPolicyPolling (@ppppolls) August 28, 2016
CNN's Bakari Sellers noted that she decided to tweet about Harambe but not the March on Washington.
Advisor: Today is the anniversary of the March on Washington.
Jill Stein: We should tweet abt Harambe anniversary. https://t.co/AyUfylo6vD

— Bakari Sellers (@Bakari_Sellers) August 28, 2016
Someone else highlighted Stein's recent attempt to show she was down with the young folk.
Is Jill Stein really trending because she tweeted about Harambe or was there an explosion down at the dank memes factory?

— a girl is no one (@OhNoSheTwitnt) August 28, 2016
Others just engaged in some general mockery.
Stop pandering for the Harambe vote. He's still polling ahead of you, Jill. https://t.co/aC2w6Fq2yw

— rebkah howard (@pink_funk) August 28, 2016
Stein has never talked about Harambe. Harambe fans know who really looks out for us.

— (((Harry Enten))) (@ForecasterEnten) August 28, 2016
Jill Stein did Harambe

— Ben White (@morningmoneyben) August 28, 2016
i almost think jill stein is making news just for ~me~ to write about https://t.co/oIL4rtgjEi

— eve peyser (@evepeyser) August 28, 2016
When will Shillary take on Big Zoo? Huh? HUH?!?!? These are the issues REAL AMERICA is talking about!
Perhaps Stein was right — Wi-Fi really does fry your brains.