Campaign Denies Roger Ailes Is Advising Trump On Debates, Confirming Ailes's Involvement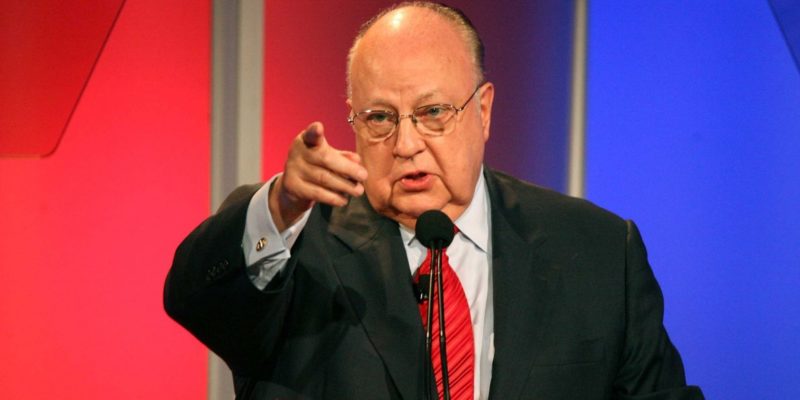 On Tuesday, both the New York Times and CNN reported that former Fox News chief Roger Ailes is now advising Donald Trump as he prepares for the upcoming presidential debates. Ailes, who was kicked to the curb by Fox last month amidst several sexual harassment allegations, will apparently serve in an informal role, providing the GOP nominee with messaging tips and other campaign-related advice.
Shortly after the reports came out, the Trump campaign sent out a statement denying Ailes was involved because of course. Spokeswoman Hope Hicks sent the following full-throated denial to CNN:
"This is not accurate. He is not advising Mr. Trump or helping with debate prep. They are longtime friends, but he has no formal or informal role in the campaign."
Based on how adamant Hicks was in the statement, one can essentially confirm that Ailes is working with Trump this very minute. We've seen this game play out too often from the Trump team when it comes to them denying stories. CNN's Dylan Byers, who wrote up the piece for CNN detailing Ailes's role, inferred the same thing during an interview with his network.
From Media Matters' transcript of the segment:
BRIANNA KEILAR (HOST): What do you know, Dylan, about the role that [Roger] Ailes will play?
DYLAN BYERS: Sure, Brianna, what we know is that Roger Ailes who was ousted from Fox News amid sexual harassment allegations is now talking with Donald Trump. The two have been in discussions, the two talk frequently and of course the great thing on the horizon for Donald Trump and his campaign is of course those three presidential debates which are going to take place in September and October. If you know Roger Ailes, Roger Ailes is someone who has advised presidential candidates in their debates going back to Richard Nixon, Ronald Reagan, the first George H. W. Bush, and so of course this is something in which he brings a great deal of expertise. The two of them talk frequently, have talked frequently, since even before Roger Ailes left Fox News and so of course what they are discussing is debate prep. Now I want to be very clear, formal debate prep has not started for Donald Trump and the Trump campaign issued a very forceful denial of this report which originally appeared in the The New York Times. That denial if I can just read it to you now, "This is not accurate, he is not advising Mr. Donald Trump or helping with debate prep. They are longtime friends, but he has no formal or informal role in the campaign." I think what we can say confidently is that there is a sort of gray matter there, where the two are are talking, they are discussing the upcoming debates and I do think Mr. Trump, based off the sources we have spoken with, finds Mr. Ailes' advice on that front to be invaluable.
KEILAR: But how does that square, if they're saying there's no formal or informal — how does that square with the facts that we know, that The New York Times was the first to report?
BYERS: It almost seems like too much of a full-throated denial, based on both The New York Times reporting and on our own reporting. There's no denial there that the two of them do talk regularly and that the two of them are indeed close friends. Again, this is Roger Ailes — this is Roger Ailes' bread and butter. This is what he does. He is a master of messaging. He is credited with some of the most famous lines coming out of some of the great presidential debates for the various presidential candidates and presidents that he worked for. When the two of them get together and talk, there's no question that the debates are on the horizon. The debates are seen as, especially for Mr. Trump, as the one area that he has left to truly salvage a campaign. And we've seen those poll numbers. He's slagging in those poll numbers. Those are his last few moments on the national stage by which to sort of advance his campiagn and once again make his case to the nation that he's fit to be President of the United States.
And that is the thing here. Pretty much the moment Ailes was ousted at Fox, everyone and their mother knew that he was going to work for Trump. Prior to starting up Fox News in 1996, Ailes worked for multiple Republican Presidential candidates, assisting them on their image and messaging, helping them develop their go-to one-liners. With Fox News no longer under his command to push Trump's candidacy, he was just going to go work directly for the man.
And hell, he will probably do the whole thing for free, considering he got a $40 million golden parachute upon his exit from Fox — an exit that was forced due to the decades of abuse and harassment he heaped upon his female subordinates. So, yeah, Ailes's involvement should do wonders for Trump's rapidly eroding support among women voters.