Is Vladimir Putin On The Trump Train?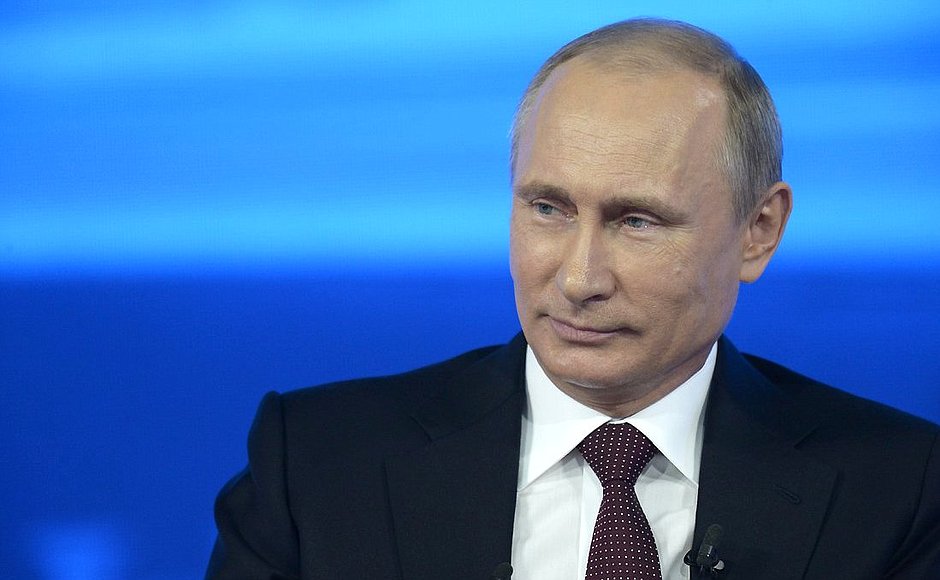 Hillary Clinton's campaign manager has claimed that leaked DNC emails were hacked by Russians to help get Donald Trump elected. Robby Mook said that the hacker has known links with Russia and the nature of the emails was obviously damaging to the Democrats.
The leaked internal emails show apparent bias in the DNC against Bernie Sanders and plans to use his religion against him. Mook claimed that the hack was carried out by individuals with the approval of the Russian state because Donald Trump has moved the GOP platform to a more Russia-friendly position.
If the hackers are Russian state actors, it is highly unlikely Russia's president Vladimir Putin is unaware of their activity. Putin controls practically every aspect of the Russian state and has made restoring Russia's power abroad a central issue of his long rule. Using cyber attacks to support Trump would be a significant move for the Russian autocrat.
Trump has praised Vladimir Putin in the past but it his approach to Europe and NATO that will most interest Russia. Putin has long sought to undermine the European Union and resents the growth of the US-led military alliance into Russia's former sphere of influence. Trump's policies are a threat to both organisations and would please Putin.
The leaked emails portray the Democratic establishment and DMC chair Debbie Wasserman Schultz as determined to stop Sanders, confirming what many of his supporters already believed. Wasserman Schultz will not speak at the Democratic convention, starting in Philadelphia tomorrow, and her time at the top may soon be over.
Trump was quick to use the leaks to attack the Democrats. His lukewarm attitude to defending NATO countries in the Baltic plays into Putin's long-term strategy to undermine US interests in the region. Russia's state-owned media has praised Trump as a potential 'friend of Russia'. It is difficult not to see Putin's direct influence on any Russian action that benefits his campaign.