Clinton/Warren?: Speculation Mounts That Hillary Will Pick Popular Senator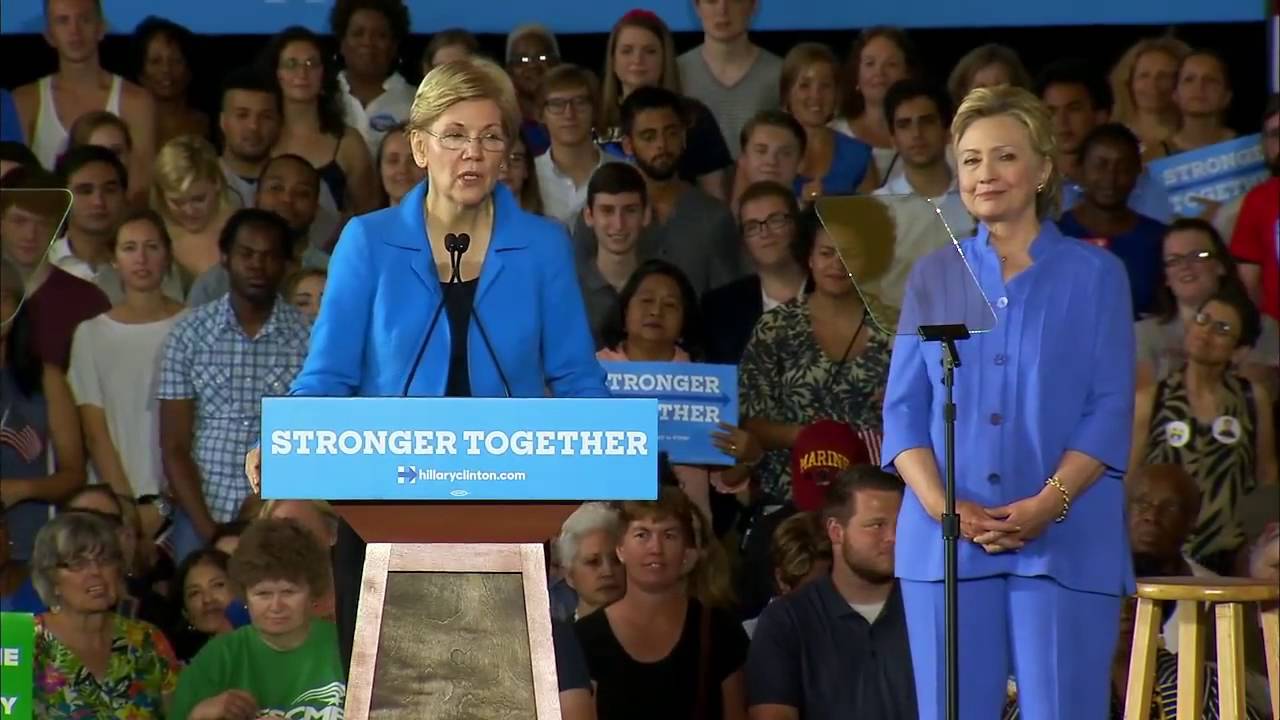 Hillary Clinton may choose Elizabeth Warren as her vice-presidential running mate. The left-leaning senator was expected to speak at the Democratic National Convention in Philadelphia but her name is absent from the official schedule. This has raised suspicions since her appearance at the convention was leaked earlier this week.
The outspoken senator was reported as the key note speaker at the convention and her disappearance from the official press release of speakers seems to make no sense. Warren is on Clinton's short list of running mates. The Clinton campaign had narrowed the list to a final five, including Warren, Virginia Senator Tim Kaine the secretary of labor, Tom Perez.
Warren is very popular among liberal voters, especially younger voters. Her outspoken campaign against Wall Street and money in politics has won her national acclaim and the ire of conservatives. Warren has also publicly attacked Donald Trump throughout his campaign. Her recent comments about the Trump/Pence ticket show she could be an effective attack dog for the Clinton campaign.
Clinton's team is facing difficulties convincing younger, more liberal voters to support the former secretary of state. Bernie Sanders endorsement may not be enough to make his voters come out for Clinton. Adding Warren to the ticket could help Clinton win over Sanders' supporters. Warren shares many policy positions with Sanders and has often praised him.
The Clinton campaign may be in no hurry to name a VP pick. The Democratic National Convention is later this month and will be a more sedate occasion than Trump's coronation in Cleveland next week. Warren's absence from the official list of speakers is highly unusual and will continue to fuel media speculation until Clinton names her choice.