Somewhere, Chris Christie Is Crying Over A Bag Of McDonald's After Trump Picks Pence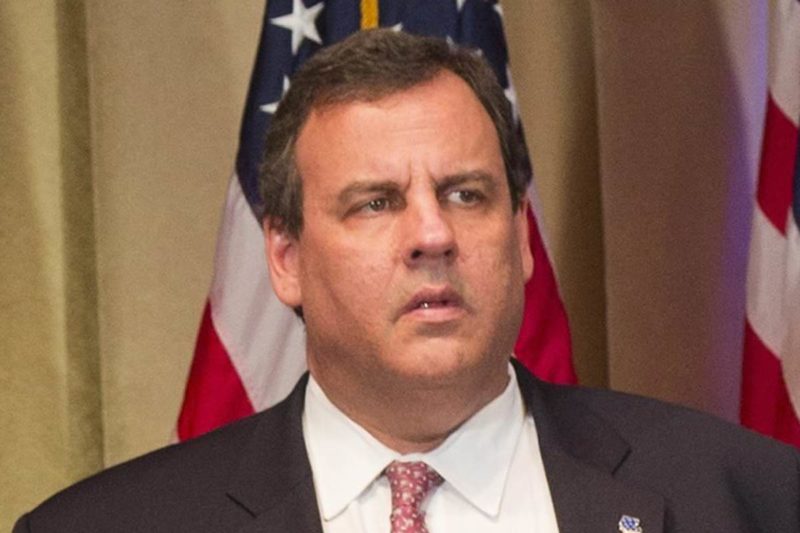 Perhaps the best part of the news Thursday that presumptive GOP nominee Donald Trump had picked unpopular, gay-hatin' Indiana Governor Mike Pence to be his running mate was thinking about the reaction of one Chris Christie.
Christie, whose state hates him worse than Indiana hates Pence, was the first of the big-name mainstream Republicans to hitch his wagon to the Trump Train when he endorsed him days after he ended his joke of a presidential run. He soon took his place as Trump's loyal manservant, picking up his McDonald's orders, defending his master on the daily and exiting the stage when he was told.
For the months and months of demeaning himself, Christie was obviously hoping that his dominant would reward him with a Veep slot. Especially when other potential candidates dropped out of the running because they still had political futures ahead of them. Chris, knowing his electoral future is DOA, had one last shot at glory. But, alas, it just turned out to be Donald Trump fucking with him one last time.
Immediately after a number of media outlets confirmed through sources that Pence was the guy, Twitter began mocking Christie mercilessly.
chris christie went full reek and didn't even make the final two veep choices

— Adam Servianski (@AdamSerwer) July 14, 2016
Chris Christie clutches Trump's bag of McDonald's against his chest. He weeps as the food grows cold. Is this all life is?

He steals a fry.

— Kate Spencer (@katespencer) July 14, 2016
Donald Trump informing Chris Christie that he didn't get the nod pic.twitter.com/D4n8kUIRHy

— Dave Itzkoff (@ditzkoff) July 14, 2016
Chris Christie learns it's not him. pic.twitter.com/PO56nbtIX7

— Harold Itzkowitz (@HaroldItz) July 14, 2016
Chris Christie just blocked every road and bridge between Indiana and Manhattan.

— Dave Pell (@davepell) July 14, 2016
"In lieu of a stage, Governor Pence will be making his VP nomination acceptance speech while standing on top of a prostrate Chris Christie."

— (((Yair Rosenberg))) (@Yair_Rosenberg) July 14, 2016
If there is one thing that has brought me joy this election season, it is the constant humiliation that Chris Christie has endured these past few months at the hands of The Donald.