Remember When Trump Said He Forgave Loans Made To His Campaign? Shocker, He Lied!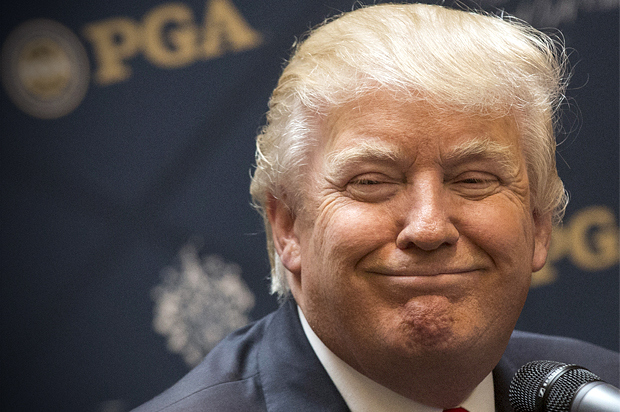 Another day, another instance of presumptive Republican nominee Donald J. Trump being caught in an obvious lie.
Following a disastrous May fundraising report that showed his campaign was practically broke and he had raised almost no funds, Trump tried to ease anxiety among Republicans by stating that he was going to forgive all loans he made to the campaign. During the course of the GOP primary, the former reality TV star had lent his campaign roughly $50 million, including about $2 million during May. (He only directly gave the campaign $45,000.)
Now, prior to his announcement of debt forgiveness, Trump's campaign would have paid the real estate mogul back from contributions made by donors, with interest. However, seeing the panic attack the GOP was having over his lack of fundraising, he decided to calm their nerves by letting them know that his campaign would have one less debt to worry about…or would it?
See, this is Trump, after all. His word ain't good for shit. And considering we've been down this road before with him when it comes to him making promises surrounding money — fundraiser for the vets, anyone? — a couple of NBC News reporters decided to check on this latest promise and see if he had kept his word.
And, lo and behold, it was discovered he was lying when he said he had filed paperwork with the FEC showing that his loans were forgiven. Despite campaign spokeswoman Hope Hicks saying that Trump was filing the paperwork on June 23rd, one week ago, the FEC has no record of anything being submitted.
In his most recent FEC filing, which posted June 20, Trump treated all his spending on the campaign as loans.
An FEC staff member tells NBC News there is no new filing changing Trump's loans. The FEC's candidate tracking page, which posts filings, does not show new paperwork from Trump changing his loans.
Thursday is the last day of the month, meaning that this represents the final rush by the Trump campaign to raise any new money and file any paperwork for the FEC report that will be released on July 20th. If Trump doesn't file paperwork by end of the day, the report won't show that these loans are forgiven. This will still be a debt listed against the campaign and Trump can personally still be paid back from donations.
In fact, with each day that passes and nothing is filed, Trump can collect back from the campaign coffers. He is actually able to do this until August. Therefore, even though Trump claims all the money he's given the campaign is truly a candidate donation now, until he files paperwork, he can still skim from outside donations and call it a loan repayment.
This is all coming out while the campaign has to answer for the weird news that it is hitting up foreign diplomats and politicians for donations, which is obviously illegal. A number of parliamentarians from Europe, Australia and Canada have received fundraising emails from Trump, asking for small donations that Trump himself will match. It appears that the campaign got a hold of some email lists, and in a desperate scramble to bolster fundraising before the end of the month, forgot to scrub them to make sure they weren't overseas accounts or .gov addresses.
Anyway, just another boring day aboard the Trump Train.