MoveOn, Who Endorsed Bernie Sanders, Warns Him Not To Take Fight To Convention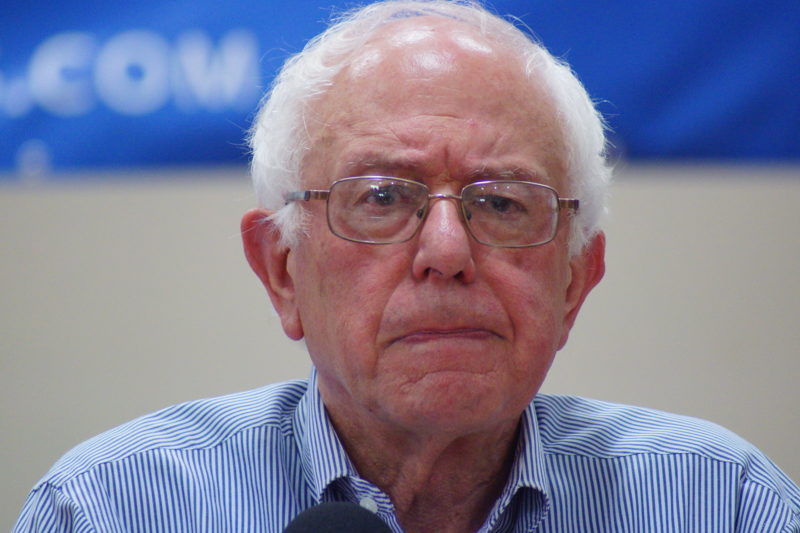 After it was made abundantly clear on Tuesday evening that Hillary Clinton had clinched the Democratic nomination in every way, shape, and form following her winning four of six primaries, including delegate-rich California, Bernie Sanders still refused to concede. Instead, in a speech given in Cali, the Vermont Senator promised to continue on to the last remaining primary in D.C. and to take his revolution to the Philly convention.
Now, his language was vague enough that it could be stated that he now realizes the fight for the nomination is over and he now just wants to secure concessions from the party in terms of platform policies and future election procedures, but he is still delaying any opportunity for unity ahead of a general election fight with Donald Trump. He also made sure to do his level best to deny Hillary her truly historic moment of being the first woman to become a major party's presidential nominee. (Though only his hardcore supporters still believe there is a possibility he can become the nominee, something he did not dissuade them from.)
While Sanders is going to spend the day in Vermont to think about the future before meeting with President Obama and Harry Reid on Thursday, many of his most high-profile endorsers have indicated to him that he needs to realize the dream is over. Sen. Jeff Merkley (D-OR) and Rep. Raul Grijalva (D-CA) have said it is time to unify the party, considering he can't get the majority of pledged delegates and is far behind in the popular vote.
Now, one can say they are just being loyal Dems and just want what's best for the 'establishment.' However, the liberal org MoveOn also weighed in on Wednesday, and let Bernie know that they won't support his Quixotic quest to flip superdelegates, as that goes against their — and supposedly his — principles.
Below is the official statement from the group:
"In the last year, Bernie Sanders has won 22 states, shattered fundraising records through small donor donations, and electrified millions of Americans with a bold, progressive vision for America. In short, Bernie's campaign has revolutionized politics as we know it and in doing so brought in millions of new voters to the political process and the Democratic Party.
"Bernie Sanders has more than earned the right to figure out the next steps for this movement on his own timeline. And, the voters of DC, long disenfranchised, have the right to have their say in this process next Tuesday just as the millions of voters before them have had.
"MoveOn members believe, as we have long advocated, that the nomination should go to the winner of the majority of pledged delegates, and that undemocratic superdelegates should not overturn the will of the voters.
"The idea that our government should work for all people, not just corporations and billionaires, is not just the future of the Democratic Party; that is the here and now. The policies that Bernie has advanced should be included in the Democratic platform, and candidates up and down the ballot should campaign on them this fall. Poll after poll has shown that Bernie's message is the best way to defeat Donald Trump in November.
"MoveOn members are proud to be a key part of the Bernie Sanders campaign. Nationwide, millions of MoveOn members are donating, volunteering, phone banking, and voting to bring Bernie's inspiring, hopeful agenda to every American. Over the next few days, we will be listening to Sen. Sanders and MoveOn members, who have gone all in for Bernie, about our next steps."
In other words, don't do it, Bernie. It flies in the face of everything you stand for. If you go down this road, we aren't going to support you. Now is the time to become a vocal leader of the Democratic Party and push for real change, not become a selfish egotist who is drawn in by the cult of personality you created.
MoveOn endorsed Sanders back in January, becoming one of his first big backers. Their membership overwhelmingly supported the independent lawmaker, so this statement is huge in terms of telling Sanders to drop out.