Paul Ryan: Donald Trump Is A Racist, But I Still Support Him To Lead This Country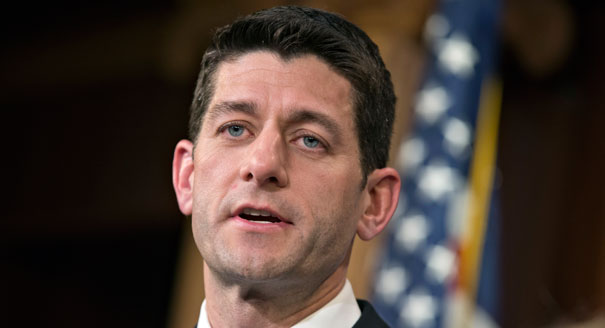 On Tuesday, Speaker of the House Paul Ryan (R-WI) was once again forced to condemn Republican nominee Donald Trump's blatantly racist attacks on a federal judge. And, once again, Ryan pointed out that he fully supports and endorses Trump to be the President of the United States, completely undercutting his criticism of the former reality TV star.
Speaking at an event on poverty, the former GOP Veep nominee told those in attendance that he viewed The Donald's repeated remarks on Judge Gonzalo Curiel's ethic background as racist. Trump has personally gone after Curiel because he is the judge overseeing his Trump U fraud case. (Interestingly, Trump's lawyers haven't asked for Curiel to recuse himself, and likely won't for fear of real-life repercussions.)
"I regret these comments that he made," the Speaker noted. "Saying a person can't do their job because of their race is sort of the textbook definition of racist comments. … I think that should be absolutely disavowed."
How serious, how mature, how very appropriate. But then we got this.
"But do I believe that Hillary Clinton is the answer? No, I do not. I believe that we have more common ground on the policy issues of the day and we have more likelihood of getting our policies enacted with him than with her."
You were almost there, Paul. Almost. Well, maybe next time Trump says something beyond the pale and completely abhorrent. Which should be later today.