Fox News Successfully Passes Audition To Be State-Run Media Under Glorious Leader Trump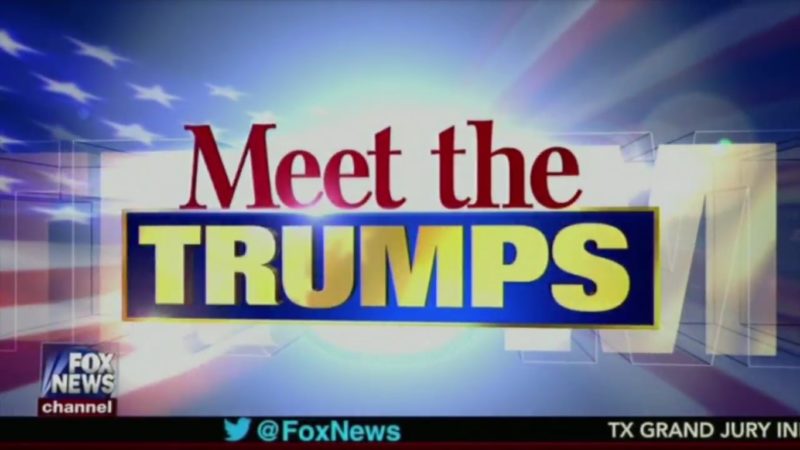 When it became apparent earlier this spring that Donald Trump was going to clinch the GOP nomination, Fox News owner Rupert Murdoch sent a message to the network that they needed to get behind the party's new standard-bearer. Prior to that, Trump and the network engaged in on-again/off-again feuds, largely centered on Trump's insistence on calling Megyn Kelly a bimbo who can't keep her emotions in check when she's on her period.
However, even when Fox was going through its messy Trump courtship, there were a number of prominent figures who were fully on board the Trump Train — the Fox & Friends crew, Eric Bolling, Sean Hannity and Bill O'Reilly, just to name a few. The one person, though, that surprisingly has been his most loyal sycophant is Greta Van Susteren. Surprisingly, only because she's presented as a 'voice of reason' who supposedly focuses on legal issues first and foremost.
She's consistently led the charge in normalizing Trump to the masses, using her program to play down his racially charged rhetoric and make it appear that the former reality star is Grade-A presidential material. This took a turn to the absurd, and frankly, scary on Thursday night, when Greta hosted an hour-long infomercial for the Trump clan that looked like it came out of North Korea or another dictatorial regime.
Entitled 'Meet the Trumps,' the special edition of On The Record featured moments like this:
Seriously, what the hell is this? pic.twitter.com/g4ebWr6ZVl

— Oliver Darcy (@oliverdarcy) May 26, 2016
Meanwhile, the interviews with the Trump family members were all about praising the future Supreme Leader, interspersed with long glorious shots of Trump's opulent penthouse and hotel. As Mediaite's J.D. Durkin noted, the whole thing felt like it could have come out of Pyongyang:
"It truly is reminiscent of footage we see out of Pyongyang, North Korea: adorned gold tapestries and photos dedicated to honoring Kim Il-sung and his family. Triumphant music plays in the Fox News segment as well, the exact type of processional tune you'd expect an arena full of North Koreans to eagerly cheer to as the DPRK supreme leader comes out to take his seat among his people. If the juche principle of self-reliance is the foremost lesson taught to North Koreans, then the American people are being spoon fed a healthy dose of winning through media graphic presentations like this."
Many may be shocked or disappointed that Van Susteren has gone full authoritarian sympathizer regarding Trump, but you shouldn't be. Her father was a close and loyal friend to Joe McCarthy, with McCarthy serving as the best man at his wedding. He was also a campaign strategist for the Senator back in the day. So, this kind of thing runs in the family.
In any case, it appears the Fox has passed its audition to be the state-run media under a Trump regime.
A glimpse of what state media will look like after Glorious Leader Trump is victorious. https://t.co/5viCwg9OBg

— Christopher Hayes (@chrislhayes) May 26, 2016