Trump's Lawyer Really Wants Trump To Be Prez…But Can't Vote For Him Because He's A Democrat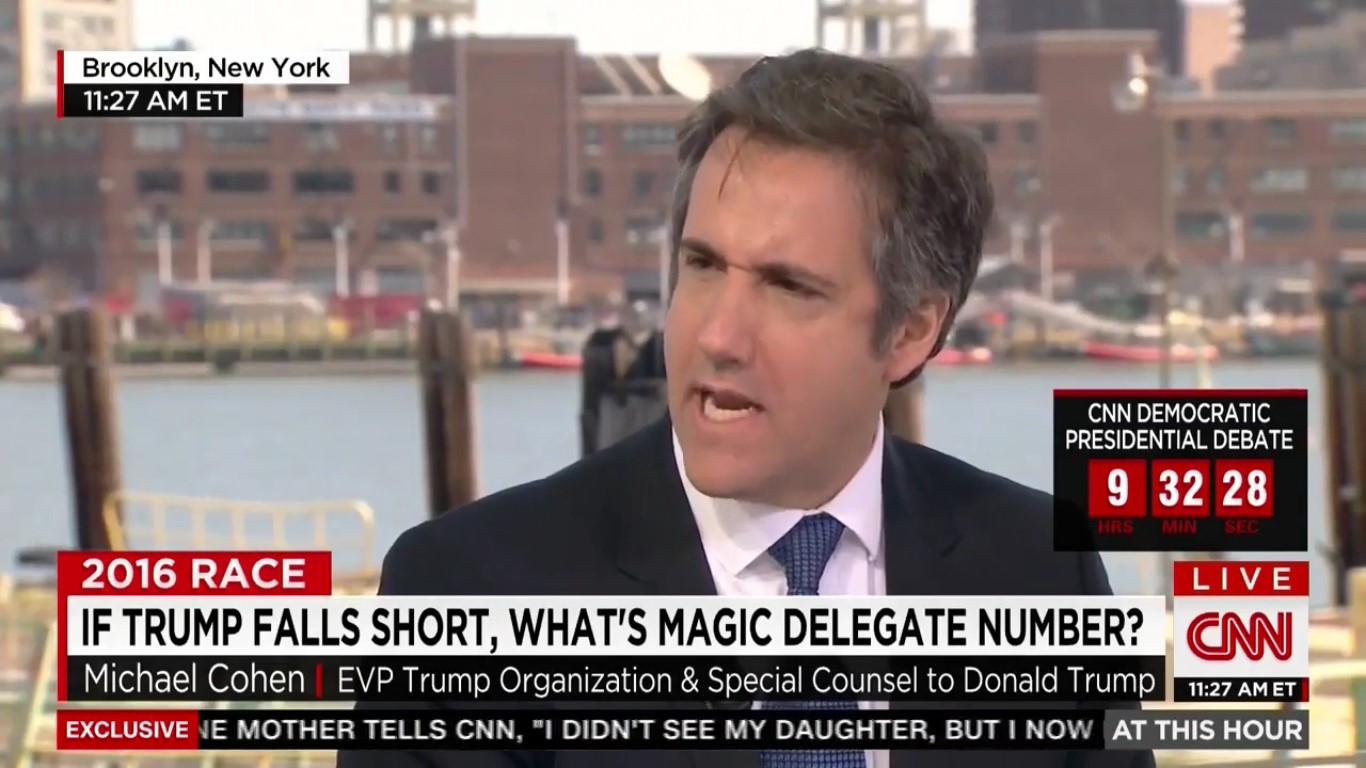 Welp, it looks like Donald Trump's kids aren't the only ones in his inner circle that won't be casting a ballot for the celebrity billionaire in next week's GOP primary in New York.
During an interview on CNN Thursday, Trump surrogate and lawyer Michel Cohen let the hosts know that he wouldn't be participating in the primary because he was still a registered Democrat.
Yep, while speaking with Kate Bolduan and John Berman, Cohen stated that he really didn't have any input on Reince Priebus and the Republican National Committee due to his own party affiliation. This took both hosts by surprise as they naturally figured Cohen would be a Republican and take part in voting for his boss.
Things also got weird when Berman brought up the Trump children not being able to vote due to not registering as Republicans in time.
Berman: Wait? You can't vote? Can you vote?
Bolduan: You're not voting in the primary?
Cohen: Not in the primary.
Berman: So his kids can't vote and you can't vote in the primary?
Cohen: Well, I'd like to be one of his children. I'd like to be one of them, but no, I'm not voting in the primary. I'm a registered Democrat.
Ummm, OK then, Michael. Anyway, it has actually been known for some time that Cohen was a Democrat, as he was a supporter of Barack Obama's in 2008 and pointed out early in Trump's campaign of his affiliation. However, one would have thought that he'd at least register as a Republican for this primary, considering that's what his boss is running as.
Seeing the lack of preparation and foresight from Trump and his team regarding voter registration, securing delegates, campaign staffing and different state rules, it certainly does lend credence to the theory that this was all one big publicity stunt that got way out of hand. 
Below is video of the segment, courtesy of Raw Story: