Fox News Schedules, Then Abruptly Cancels, Primetime Interview With Corey Lewandowski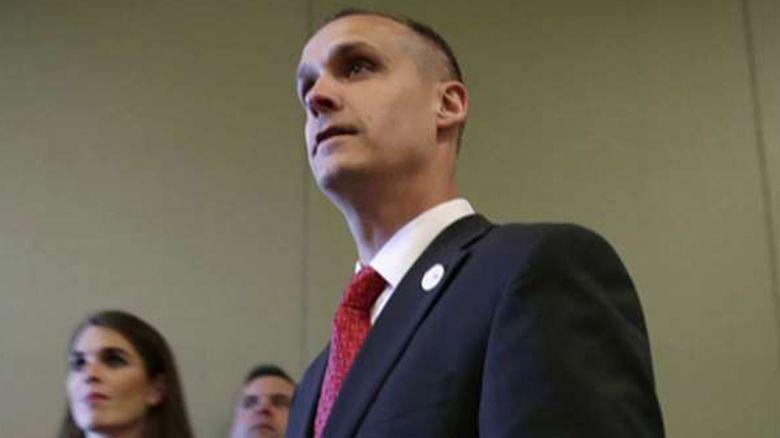 Well, that was weird.
During the early afternoon Tuesday, hours after he was arrested on battery charges resulting from an interaction with former Breitbart reporter Michelle Fields, Fox News hyped an exclusive interview with Donald Trump's campaign manager Corey Lewandowski. He was scheduled to appear on The O'Reilly Factor while Fields was to be interviewed the following hour on The Kelly File.
However, almost as soon as the promoted the interview on the air and Twitter, the network announced that Lewandowski's appearance had been postponed.
. @realDonaldTrump campaign manager @CLewandowski_ will be on @oreillyfactor tonight

— Greta Van Susteren (@greta) March 29, 2016
interview on @oreillyfactor w/ @CLewandowski_ has been postponed

— Greta Van Susteren (@greta) March 29, 2016
Now, the Trump camp has been dispatching their surrogates and flacks to the cable news networks to defend Lewandowski and smear Fields. For his part, Trump has taken to his Twitter account to claim that Fields has changed her story and that she may have been the one who actually threatened and assaulted him. (Donald is gonna Donald, y'know.) Trump is also scheduled to appear on CNN Tuesday evening for a town hall, where he will inevitably get asked about this latest development. (Something the mainstream press gave him a pass in the immediate aftermath of Fields' allegations.)
However, when it comes to Lewandowski, someone on Trump's team must have smartened up and realized how idiotic it would have been to allow a man who is currently facing charges to go on the air and possibly (likely?) lie about the incident. The brutish campaign manager is due in court in May and has already hired counsel to represent him. (One of his lawyers was fired from a job in the past for biting a stripper…can't make that up.) Going on Fox News to speak about a pending case would have opened Lewandowski up to a whole bunch of shit from the prosecution in a few weeks' time.
Anyway, I'll just say what I've been saying at the end of all of these fucked up Trump stories — Donald Trump is the presumptive Republican nominee for the White House.
You built this, GOP. You built this.