Christie: Trump Didn't Mean There'd Be Literal Riots At Convention, Just Political Riots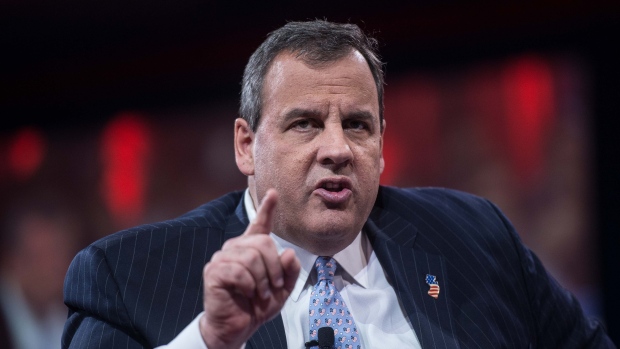 During a press conference on Friday, failed Republican Presidential candidate and current Donald Trump hostage Chris Christie did his best to play loyal surrogate by trying to explain away Trump's latest diarrhea of the mouth moment. In case you missed it, the celebrity billionaire and presumptive GOP nominee told CNN on Wednesday that there would be riots if he were somehow denied the Republican nomination at the GOP convention this summer.
Since then, his sycophants and endorsers, such as vanquished GOP opponent Ben Carson, have hit the airwaves defending Trump over the comments, claiming his supporters wouldn't actually turn violent in Cleveland and that he was just speaking figuratively. Christie, who has become Trump's favorite bitch since the New Jersey Governor endorsed the former reality TV star a few weeks ago, decide to jump in and make daddy happy on Friday.
When asked about Trump's remarks, the unpopular guv had the following to say:
"I don't think he meant literal riots. I think he meant political riots.
If someone goes in with the most delegates, the most votes, and then they are denied the nomination by what they consider to be political insiders, I think there would be real upset at that convention.
The party is the people who belong to the party and vote in the party. It's not the people in Washington, D.C., or on K Street. [If] we are going to start having do-overs here, I'll take one. I don't think that's the way the system works."
Recently, at least half a dozen New Jersey papers called for Christie's resignation after he endorsed Trump, citing his preoccupation with national politics and extended time spent away from the state he's supposed to be governing. Since then, Christie has said that he won't be a full-time surrogate for Trump, and would spend more time in New Jersey. Of course, he then took a vacation to Florida and then hit the campaign trail for The Donald, skipping a state trooper's funeral in the process.