Entitled Trump Supporter Roger Stone Thinks It's His 1st Amendment Right To Be On Cable News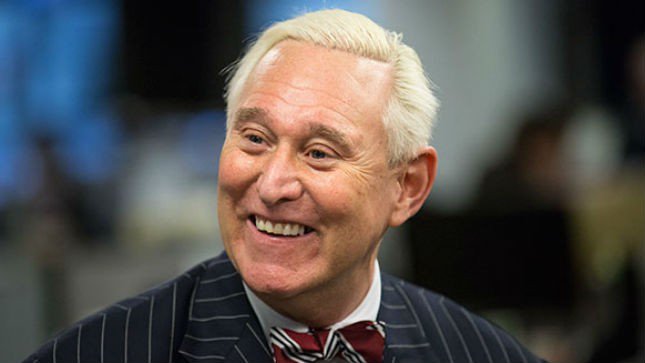 Earlier this week, after Media Matters and Gawker highlighted racist and vulgar comments former Donald Trump advisor Roger Stone had made about other media members, specifically CNN contributors, CNN announced they would no longer invite the political strategist on the network as a guest.
Stone had become a frequent guest of the network's, appearing numerous times in the past months to discuss Trump's campaign, ostensibly giving a first-hand look of the inner workings at Trump headquarters. (Stone was released from his duties last year by The Donald.) While Stone's reputation as being a weaselly prick was already well-known, as he had created an anti-Hillary group last decade named C.U.N.T — that is not a joke — apparently Stone's racist critiques of current contributor Ana Navarro and former employee Roland Martin was the final straw.
Of course, as is the case every single fucking time a conservative talking head finds himself unwelcome somewhere, Stone complained that he was being censored and implied that his 1st Amendment rights were being infringed upon. According to Mediaite's Alex Griswold, the Republican strategist complained that CNN's decision was akin to "Soviet style censorship." He also told other political news sites that CNN stood for the "Clinton News Network" and that he still believes Navarro and Martin were nothing but quota hires who offer no true insight.
Meanwhile, it appears that Stone may not just be banned from appearing on CNN. Per Media Matters, he was scheduled to appear on a couple of Fox News programs this week but was a no-show when the programs aired. Considering that one of the media personalities he attacked on social media was Megyn Kelly — he said she had "nice cans" — it isn't out of the realm of possibility that the network decided to follow suit and kick him to the side.
But, don't fret, Trump fans. Both networks have plenty of Trump-friendly hosts and contributors on hand to give you your daily dose of Donald idolatry.