GOP Senators Can't Even Wait For The Body To Get Cold Before Blocking Scalia's Replacement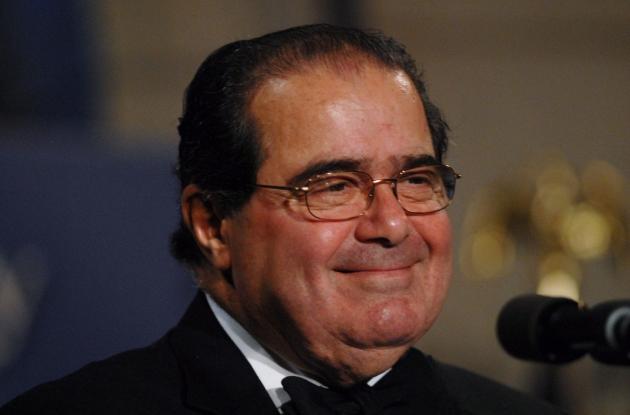 Because we are determined to prove to the world that we have the most dysfunctional government in history, Republicans in the United States Senate — especially those running for President — wasted no time to pounce on the announcement of Antonin Scalia's death in order to let President Obama know that he will not get the SCOTUS Justice's replacement through a confirmation hearing.
Seriously, minutes after news of the 79-year-old's death hit, a staffer for Sen. Mike Lee (R-UT) sent out the following tweet regarding Obama getting a replacement through the Senate.
What is less than zero? The chances of Obama successfully appointing a Supreme Court Justice to replace Scalia?

— Conn Carroll (@conncarroll) February 13, 2016
This was quickly followed by statements from the two GOP Senators who are running for the White House, Ted Cruz and Marco Rubio, both saying the next POTUS must be in charge of nominating Scalia's replacement.
Jeanette & I mourn the loss of Justice Scalia, and our thoughts & prayers are with his wife Maureen & his family. pic.twitter.com/e03KRZRM6q

— Marco Rubio (@marcorubio) February 13, 2016
Justice Scalia was an American hero. We owe it to him, & the Nation, for the Senate to ensure that the next President names his replacement.

— Ted Cruz (@tedcruz) February 13, 2016
Of course, it didn't take long for Senate Majority Leader Mitch McConnell (R-KY) to say what we already knew at that point — that the Senate wouldn't lift a finger to consider any appointment from the President.
MITCH MCCONNELL on Scalia: "this vacancy should not be filled until we have a new President." pic.twitter.com/bKZOJFgY90

— Sahil Kapur (@sahilkapur) February 13, 2016
Eventually, Obama responded, and said he will indeed nominate a successor to Scalia's vacancy, Senate threats be damned.
#Breaking: @POTUS will nominate someone to replace Justice Antonin Scalia on the Supreme Court, sources tell CNN https://t.co/6OZtrfIwim

— CNN Politics (@CNNPolitics) February 14, 2016
Anyway, the next time a conservative tells you to stop politicizing someone's death or some awful tragedy, tell them to fuck themselves.