Fox's Brian Kilmeade To Co-Host Steve Doocy: "I Told You I Like My Meat Tight"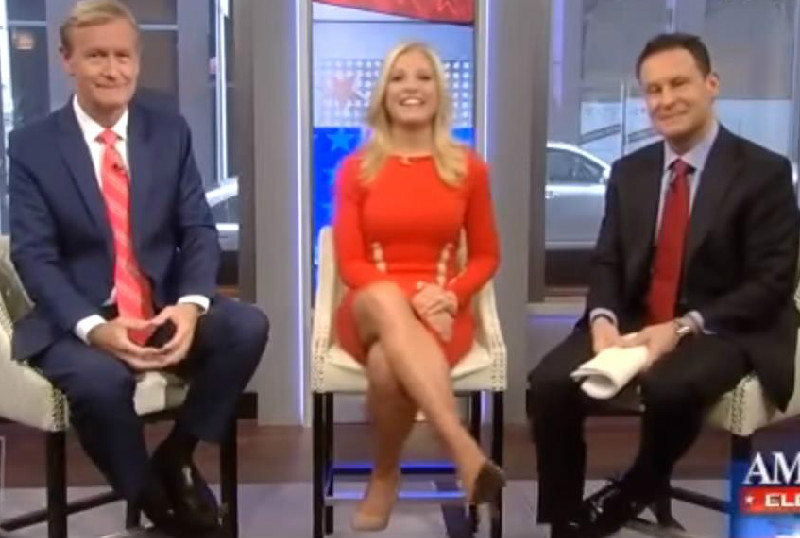 Well, that was interesting.
With the Iowa caucus a day away, the cable news networks treated Sunday like a normal news day and had many of their weekday programs and personalities on the air. Fox News followed suit, broadcasting a special edition of Fox & Friends hosted by Steve Doocy, Brian Kilmeade and Anna Kooiman, rather than the usual weekend crew.
Things got freaky after Doocy presented a 'man on the streets' segment when he asked New Yorkers about Iowa. Basically, The Dooce publicly embarrassed some Fed Ex drivers by forcing them to find the state on a map.
Following this little fluff piece, Doocy mentioned that caveman impersonator Kilmeade was traveling to Iowa later in the evening to report live as voters ready for the caucuses. Doocy then told his colleague that he has to try the loose meat sandwich, a state tradition that was made somewhat famous by the show Roseanne. Viewers were treated to this exchange.
KILMEADE: And I told you I like my meat tight!
DOOCY: What?!?!
KILMEADE: Not loose. Tighten up my meat!
DOOCY: OK?
KOOIMAN: Have some corn while you're there, too.
Below is video of the segment, courtesy of Raw Story:
Remember, good folks of Iowa, Brian Kilmeade likes his meat TIGHT!