Fox's Shep Smith: Obama's Right, Shootings Happen Here "More Than Anywhere Else In The World"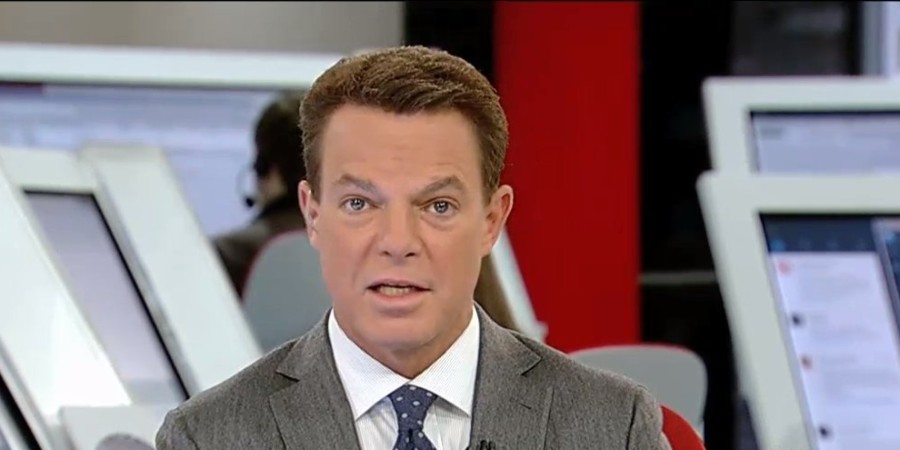 Since the launch of Fox News in 1996, the one man at the network who has maintained his integrity while the channel wallowed in conservative conspiracy theories and confirmation boas for right-wingers has been Shep Smith. Anchoring the midday portion for years now, Shep has played it straight the whole time, delivering solid news reporting while occasionally bursting through the bubble that the zombified Fox viewers reside.
On Wednesday. Smith was tasked with covering the breaking news out of San Bernardino, California, where yet another mass shooting had taken place. The horrible facts of the shooting at a medical facility eventually came out — 14 dead, more than a dozen other injured, as many as three shooters still at large — and President Obama commented on the tragedy. Speaking to CBS News, Obama highlighted that these types of shootings don't happen at the same frequency in other places on the planet.
Reading from the President's statement, Smith repeated one specific portion:
"We should never think that this is something that just happens in the ordinary course of events because it does not happen with the same frequency in other countries."
After finishing up reading aloud Obama's remarks, Shep took a moment and said the following:
"He got a lot of partisan pushback on that from his political opponents but the fact of the matter is, among developed nations, that's the truth. These sorts of mass shooting with the regularity of where they occur in the United States — you don't find that in other countries… you can extrapolate what you want…I can report to you with certainty that it happens more here than anywhere else in the world."
As Vox and Mother Jones have reported numerous times over the past couple of years, we as a nation do indeed have a mass shooting problem. And we aren't doing anything to stop them.