GOP Minority Outreach In Full Effect As Christie Says He'll Never Meet With #BlackLivesMatter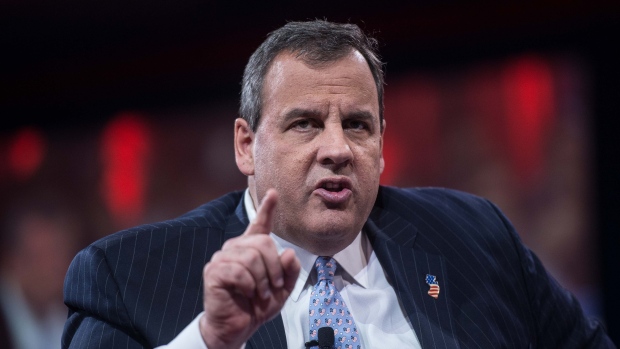 Perhaps in an effort to breath some life into his moribund Presidential campaign, very unpopular New Jersey Governor Chris Christie told those gathered at a campaign event on Wednesday that he would never take a meeting with the Black Lives Matter movement. Making sure to say "all lives matter" during a town hall forum in Iowa, the second-tier Republican White House hopeful made sure to reiterate his past comments on the activist group, claiming they want police officers to be murdered.
According to the New Jersey Star-Ledger, Christie responded to an attendee's question regarding his support of law enforcement by bashing BLM, Hillary Clinton AND Barack Obama in one fell swoop. Because, as we know, that is the holy trifecta for conservatives these days.
"I think all lives matter," said Christie, who was standing in a cafe where a lever-action rifle hung inside its entrance with the words "We Don't Dial 911" above it.
"But let me tell you this: When a movement like that calls for the murder of police officers…no President of the United States should dignify a group like that by saying anything positive about them, and no candidate for president, like Hillary Clinton, should give them any credibility by meeting with them, as she's done."
Last month, Clinton had met privately with members of the Black Lives Matter movement while in Washington D.C. for the National Council of Negro Women.
Christie vowed never to do so.
"I want the Black Lives Matter people to understand: Don't call me for a meeting. You're not getting one."
Apparently, the man polling at 2% with Republican voters thinks an organization dedicated to racial justice and ending police brutality is going to call him up, despite the almost nil chance that he will gain his party's nomination, let alone the White House. Also, due to the fact that he has gone out of his way to criticize Obama and BLM when it comes to his unwavering support of all things police, it doesn't seem like those in the movement would every really want to hear what he has to say anyway.
The bigger takeaway here, though, is that Christie feels that the way to appeal to the GOP base is for him to go out of his way and make sure everyone knows he hates both black activists and any accountability by law enforcement. You need to let conservative voters know that you won't lift a finger to help minorities if you expect them to even consider voting for you.