Chuck Todd Is The Ratings Anchor Around The Neck Of MSNBC's Primetime Lineup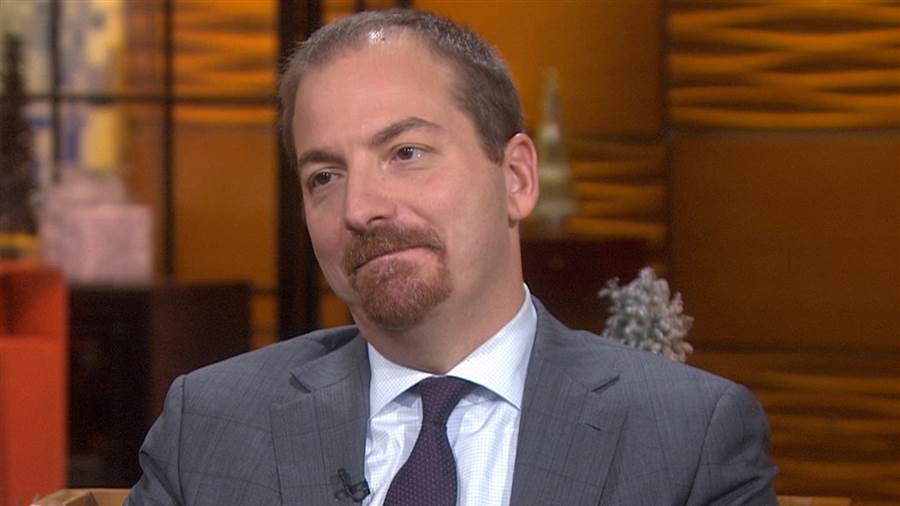 It has been no secret that since taking over Ed Schultz's old timeslot in late September, Chuck Todd has yet to connect with viewers or draw in decent ratings. MTPDaily, the weekday version of Meet the Press which airs at 5 PM ET on MSNBC, is not drawing in a significantly bigger audience than its predecessor, The Ed Show, even though Schultz's show was given the ax over its low ratings. (Along with MSNBC's decision to move more into a 'hard news' direction.)
The feeling from the network's higher-ups when they decided to give Todd a daily show was that he was a known commodity, being that he is the current host of NBC's flagship Sunday show and had previously hosted a daily morning show on MSNBC. However, in the few weeks MTPDaily has been on the air, the program has absolutely tanked in terms of viewership. While the rest of MSNBC's primetime lineup (outside of placeholder MSNBC Live at 6 PM ET) has regularly beaten CNN in total audience and has run neck and neck in the key 25-54 demographic, Todd has had no such luck.
Last week, MTPDaily lost to CNN's Wolf Blitzer heads up in both the key demo and total audience ever single day. In fact, in terms of the demographic, Wolf trounced Chuck by wide margins each time. The best MTPDaily could muster in the demo was 79,000 on Wednesday, the same day as the GOP debate hosted by CNBC. Meanwhile, Wolf's worst day in the demographic was Tuesday, when he pulled in 112K. The closest Todd got to Blitzer in total audience was Wednesday, when he lost 591,000 to 547,000.
However, Monday may have been rock bottom for MTPDaily. In overall viewership, Wolf's show attracted more than 200,000 sets of eyes than Todd's, 587,000 to 383,000. (Meanwhile, just for reference, Fox's The Five had 2.1 million viewers.) Worse, MTPDaily only managed to get 41,000 in the 25-54 demo. That is just an abysmally low number and has to have network execs highly concerned.
It seems apparent that MSNBC viewers want nothing to do with Chuck Todd. They are still willing to tune in later in the evening as Rachel Maddow, Lawrence O'Donnell and Chris Matthews are all beating their CNN competition by wide margins lately in overall viewership. But they are avoiding Todd like the plague.