Is Ben Carson Using His Campaign Funds To Live The Good Life? Sure Looks That Way!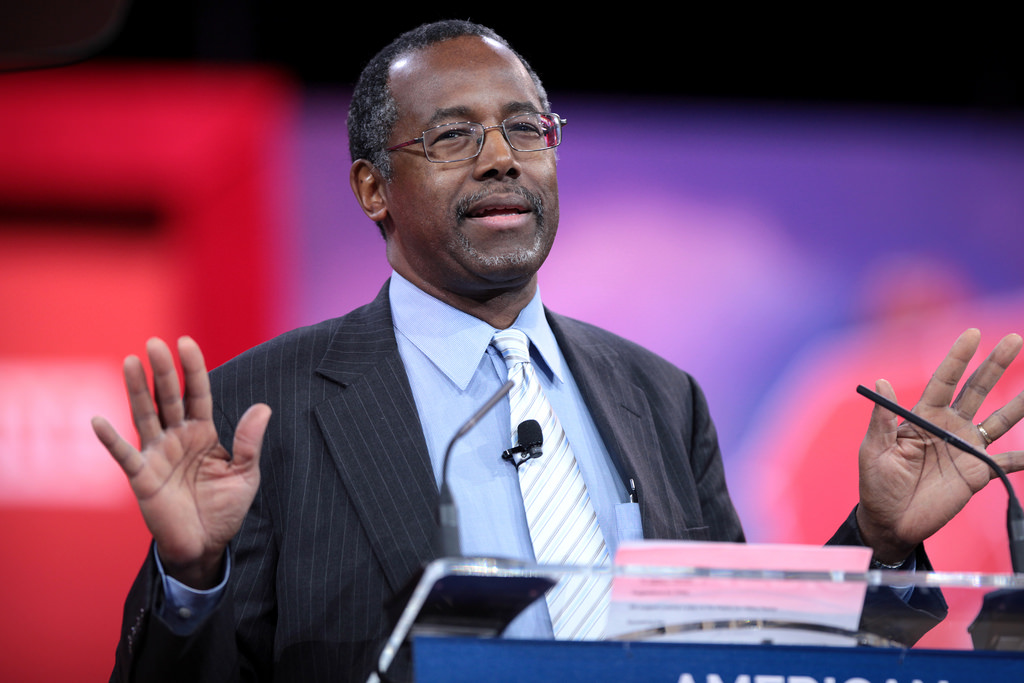 Earlier this week, Presidential campaigns from both sides of the aisle released their fundraising figures, and it helped confirm what many have felt about the candidates. On the Democratic side, it is strictly a two-person race, with both Hillary Clinton and Bernie Sanders raising north of $26 million while the other four hopefuls brought in around $3 million combined. (Lincoln Chafee raised an embarrassingly low $15,000.) Meanwhile, on the GOP side, Ben Carson led the field with $20.7 million, followed by Jeb! at $13+ million and Ted Cruz at over $12 million. (Frontrunner Donald Trump raised only $4 million, but has specifically told everyone he is self-funding his campaign.)
These figures really aren't all that shocking. They are largely in line with the support the candidates are receiving in the polls, outside of Trump. Bush has been raising money from big donors for seemingly years now in his effort to win the White House. The same goes for Cruz. While Trump and Carson are one-two in the GOP polls, Cruz and Bush are in the top five. As for Carson, most of his large amount of money raised has come from small donors, with his average donation being only $30.
Considering Carson is appealing to your salt-of-the-earth middle Americans, shouldn't they be a little concerned that the good doctor, a rich man in his own right, is using his campaign funds to apparently live the good life? Perusing through the expenditure reports, one sees a disturbing trend from the Tea Party darling and so-called Washington outsider.
From Politico's article on Carson's spending:
There was the $1,015 meal at Johnny's Half Shell, a swanky Washington, D.C. seafood restaurant. The $533 stay at Hotel Monaco, one of the nicest hotels in Baltimore. And a $1400 steak dinner at Sparks Steakhouse in New York City.
The campaign spent $2,089 at New York's iconic Waldorf Hotel and frequented Westins over Best Westerns.
More than that, while Carson's campaign raised over $20 million in the third quarter, it spent more than $14 million, a remarkable amount this early in the race. While the campaign has revealed that much of that spending is tied to voter outreach and a '56-jurisdiction strategy' to consolidate delegates ahead of the convention, the vast majority of the campaign's expenditures are going to fundraising. That means Carson's camp is spending most of its money to fly Carson around and beg for more money.
Beyond the steak dinners and fancy digs, the third quarter also saw Carson spending $251,000 on transportation, obviously meaning the surging GOP candidate was chartering jets and flying first-class almost exclusively. Once again, noticing that Carson is getting his money from small donors who are sending him money they can hardly afford because they truly believe in him, shouldn't he be a little more frugal when it comes to spending?
I know, I know. This is hardly a new thing when it comes to political campaigns. There's always skimming and you can find this kind of thing going on in both Democratic and Republican camps. However, in the wake of Carson taking a two-week break in campaigning to do a book tour, this seems to verify that the retired neurosurgeon and inexperienced politician is just using his newfound conservative fame to do a bit of grifting. In that case, he comes across as nothing more than another Sarah Palin.