Lou Dobbs Says Trump's White House So Happy, There Is 'Sunshine Beaming Throughout the Place'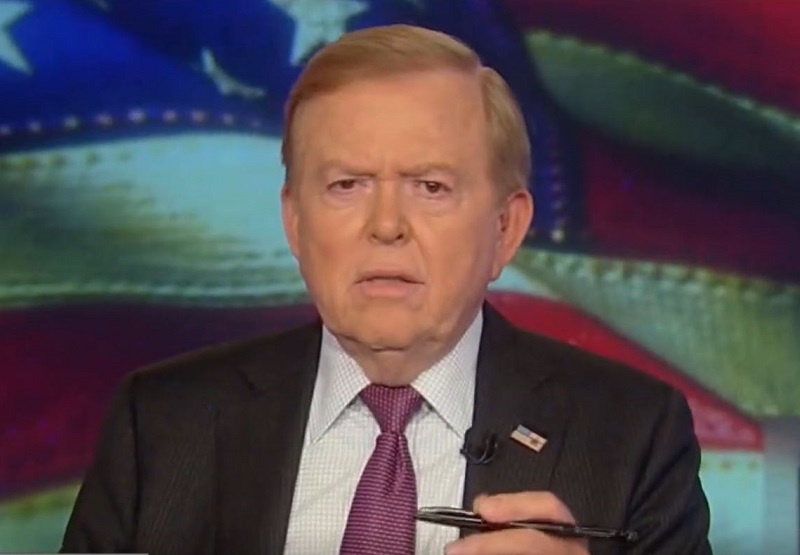 Who said it, Lou Dobbs or a newscaster in Pyongyang?
"The demeanor of the folks working…for the people couldn't be more positive and the mood couldn't be more high energy. At every level on every floor, [it] is energized. There's sunshine beaming throughout the place and on almost every face."
Obviously it was Lou Dobbs, the "almost every face" gives it away. North Korea would not have added the qualifier "almost."
Dobbs wrapped up his Thursday night show on Fox Business Network with this little bit of happy-warrior gushing presumably to counter this week's news that John Bolton resigned after months of unhappy fighting with President Trump and other members of the administration, as well as the constant drumbeat of reporting that says people who work in the White House are miserable. This last one is something that has been on Trump's mind lately:
…the look of turmoil in the White House, of which there is none. I view much of the media as simply an arm of the Democrat Party. They are corrupt, and they are extremely upset at how well our Country is doing under MY Leadership, including…

— Donald J. Trump (@realDonaldTrump) September 9, 2019
Dobbs added a bit to his hagiography of Trump:
"It's winner, and winning center. And our White House, our president, is at the top of his game, and game obviously for every challenge. And there are many. This president is reveling in it all."
The graphic behind him added that Trump is "fully focused & he is high energy." Which Trump probably loved to see.
Autocrats the world over would love this kind of press from their own outlets.
Watch the video above, via Fox Business.