WATCH: Hannity Not So Subtly Gives 'Cut' Signal After Laura Ingraham Takes Over His Trump Interview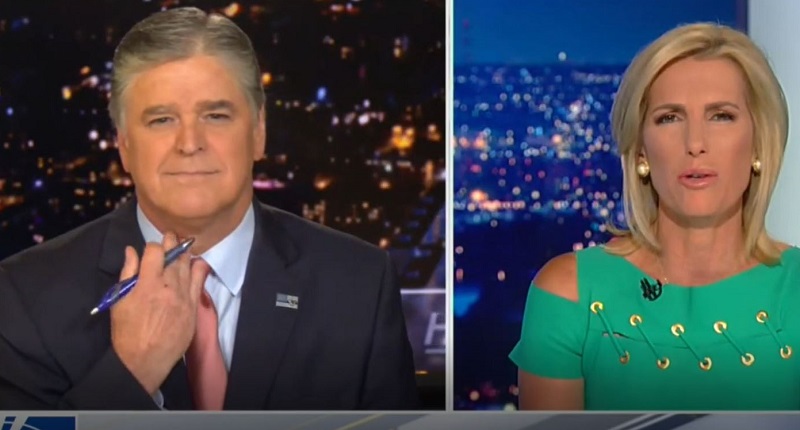 Never try to take away Sean Hannity's special time with President Trump.
The Fox host's phone interview with the president ran so long on Wednesday night that it bled into the first few minutes of The Ingraham Angle. So host Laura Ingraham jumped in to try and ask the president a few questions of her own. Hannity, whether out of jealousy or because he was late for Krav Maga practice, not so subtly indicated to his producers they should cut the president off by making the universal "cut his mic" sign.
A moment later, they did just that:
So Hannity looks ticked off that Laura Ingraham is trying to get some time with Trump following his phone interview with the president.

You can see him not-so-subtly giving the producers the "kill" signal. Seconds later, the call ends. pic.twitter.com/aFJnXvvcLx

— Justin Baragona (@justinbaragona) June 20, 2019
No one gets between Sean Hannity and Donald Trump. No one.
Towards the end of the interview, Hannity told Trump "I hate to interrupt you but I actually took 15 minutes of Laura Ingraham's show."
"I know that, I notice that, Laura must not be happy right now," Trump answered.
Actually, Hannity only took about two minutes of Ingraham's show. And she was probably thrilled. She likes interviewing Trump.
Watch the video in the tweet embedded above.