Chris Wallace Fires Back at Fox's 'Opinion People' Who Are 'Pushing a Political Agenda' on Mueller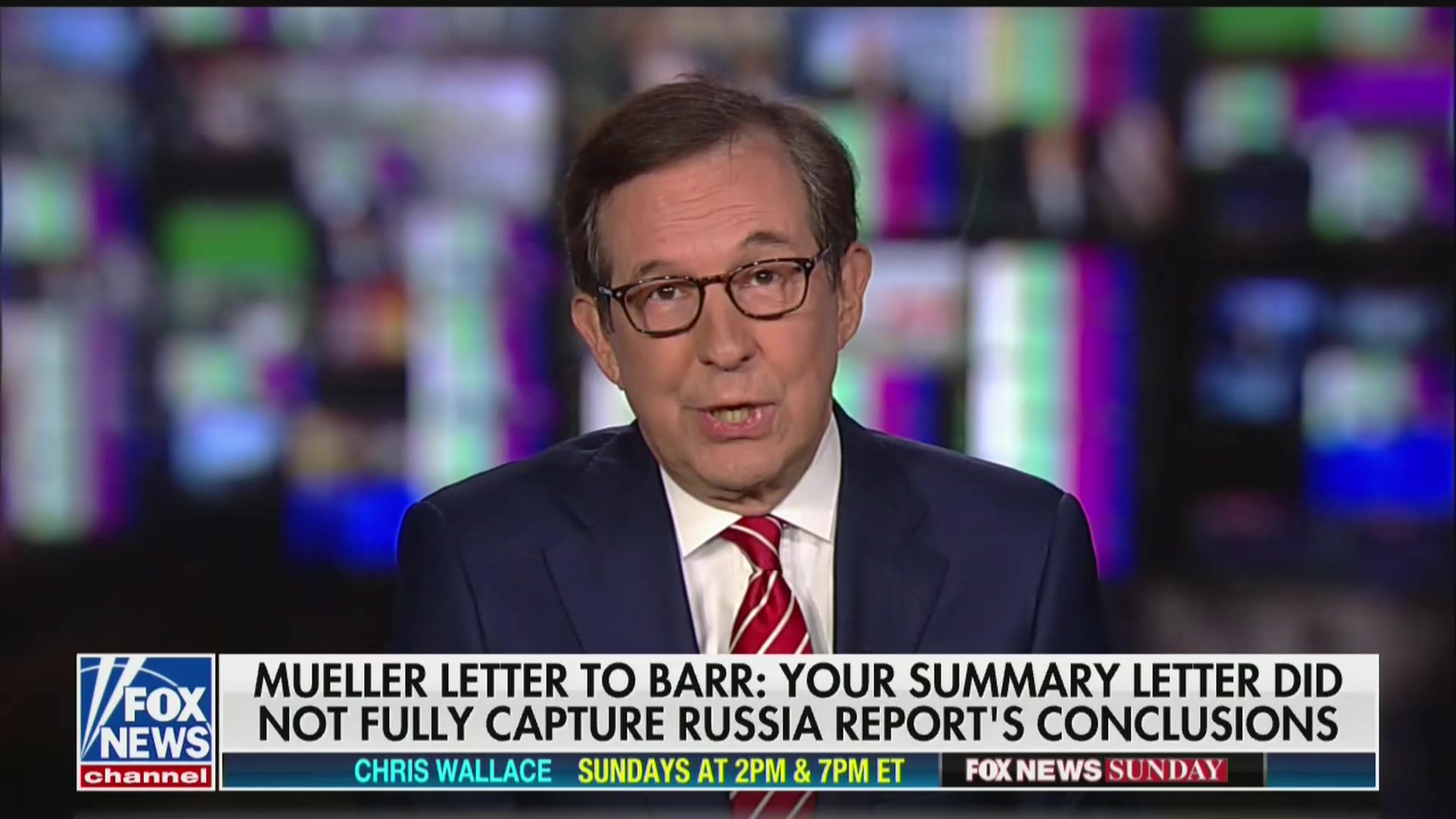 Hours after pro-Trump Fox News host Laura Ingraham blasted Fox News anchor Chris Wallace for describing the previously undisclosed Mueller letter as a big deal, the Fox News Sunday host returned fire, saying there were "some opinion people" at Fox News who were "pushing a political agenda" but he is actually dealing in "facts."
Prior to Barr's testimony before the Senate Judiciary Committee on Wednesday, Ingraham took issue with Wallace saying that Republicans "will have to do some rehabilitation to try to restore" Barr's reputation following the news that Special Counsel Robert Mueller wrote Barr to complain that the attorney general had misrepresented the Mueller report's findings.
Describing the letter as a "non-story," Ingraham criticized Wallace for agreeing "with these other cable networks that this was an attempt by the DOJ to spin what the conversation was between Barr and Mueller," claiming it was "preposterous" that Barr would distort the Mueller report.
Shortly after the hearing concluded, Wallace appeared on fellow Fox News anchor Shep Smith's program, and not-too-subtly shot back at Ingraham.
Hours after Laura Ingraham blasted him on air for saying the Mueller letter is a big deal, Chris Wallace returns fire while describing her as someone "pushing a political agenda":

"Again, those aren't opinions. That's not a political agenda. Those are the facts." pic.twitter.com/1lLLsattWX

— Justin Baragona (@justinbaragona) May 1, 2019
"I know there are some people who don't think this March 27th letter is a big deal and some opinion people, some opinion people who appear on this network who may be pushing a political agenda but, you know, we have to deal in facts," Wallace told Smith.
After noting that Mueller's letter definitively shows that the special counsel was "very upset" with Barr for inaccurately portraying the investigation's findings, Wallace concluded with this parting shot:
"A lot of people, having read now the full report or as much as it has been not redacted, you know, agree that he didn't reveal what was fully in the report. Again, those aren't opinions. That's not a political agenda. Those are the facts."